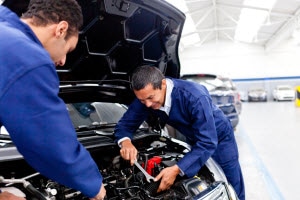 During your first year as a Subaru owner, you'll get to experience a truly capable and reliable vehicle. You'll also have to schedule service appointments at Freehold Subaru for routine maintenance. These services can determine how your new Subaru will perform for years to come, so they're important to maintain your vehicle's reliability.
To make sure that you never miss a beat when it comes to service appointments, here's a look at a typical maintenance schedule for your first year as a Subaru owner.
Subaru Maintenance Schedule: The First Year
During your first year as a Subaru owner, you'll definitely have to set up at least two service appointments at Freehold Subaru.
When your car hits 6,000 miles or six months of ownership, you'll need to schedule your 6,000-mile service. During this appointment, our trained and certified technicians will exchange the engine oil, replace the oil filter, and inspect and rotate the tires.
After a year ownership or when your car reaches 12,000 miles, it's time to schedule your 12,000-mile service. For this, our technicians will do the following.
Inspect the steering and suspension, brakes, and clutch operation.
Rotate and inspect the tires.
Replace the engine oil and oil filter.
Replace the rear differential gear oil.
Replace the A/C filter.
Subaru recommends that you schedule a service appointment every six months or 6,000 miles. So if you have a lengthy commute, use the miles your car has traveled as a guide and set up your service appointments accordingly.
Driving Habits During Your First Year
Upgrading to a Subaru is great, but it does take some getting used to, especially if you drove an older car before. So in addition to the services you need to schedule during your first year as a Subaru owner, you'll also want to use that time to break in your new car with these tips:
Drive calmly for the first 1,000 miles.
Drive in both city and highway conditions.
Keep the RPMs under 4,000.
Vary speeds between city and highway.
On top of that, it's important to note the blue cold engine symbol on your dashboard and avoid driving while it stays lit. Once the engine is properly warmed up, the signal should disappear.
Oil Changes and Emergency Services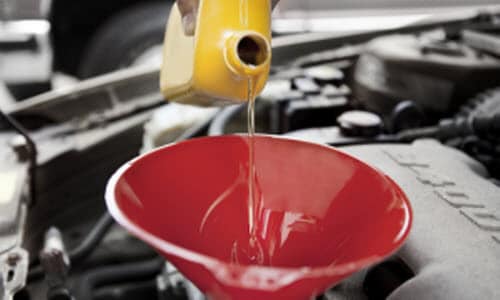 While the maintenance schedule above gives you an idea of what you can expect to schedule the first year with your new Subaru, there are instances where you may need to set up special appointments.
Subaru recommends owners have an oil change every 6,000 miles or six months, but your vehicle can burn it faster depending on driving habits and daily commute times to Freehold, Farmingdale, and Monroe Township. So look out for warning signs such as loud engine noises and an oil change warning light to determine when you need to schedule your oil change.
The same factors can affect the other parts in your car, so if you notice anything out of the ordinary, you'll want to schedule emergency services to determine and repair any problems.
The first year of Subaru ownership can lead to a long life for your car if you follow the recommended maintenance schedule and set up service appointments when needed. For more information regarding the first year of maintenance for your Subaru, call 888-684-6202 or contact Freehold Subaru to schedule your service appointment.