Oil is the life's blood of your car. It lubricates all the metal parts found in your engine. That lubrication allows the engine to run efficiently and it minimizes wear and tear of the metal parts. Letting the oil levels get too low or not changing the oil routinely is costly. That is why it is important to ask "Where can I find a place for an oil change near me?"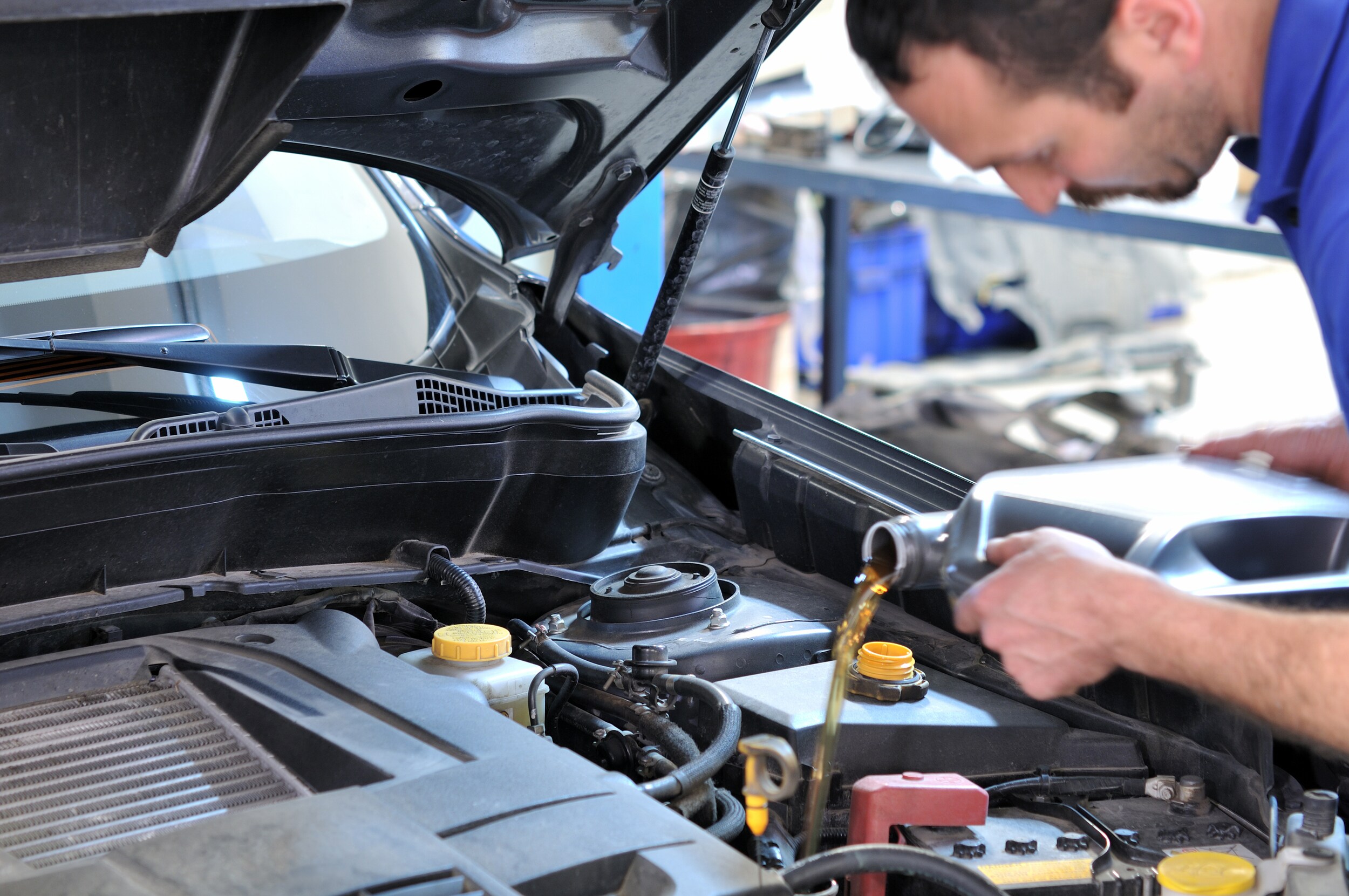 What happens when the oil levels in your engine becomes too low?
The engine could seize. The pistons in your car use oil for smooth action and to keep engine temperatures down. If oil levels get too low, the pistons will begin rubbing against the cylinder walls, creating friction and high temperatures. At a certain temperature point, the pistons could weld to the cylinder walls, causing the engine to seize. If that happens, you will need to either completely rebuild the engine or just replace it. 
The engine could need expensive repairs. Even if the engine does not seize up, the metal parts within it will become excessively worn and eventually begin to fail. This can be costly to repair and may require a rebuild or replacement.
What happens when the oil in your engine becomes contaminated or loses its viscosity? 
Contaminated oil is almost as bad as low oil levels when it comes to engine health. The filter will remove contaminants for a time. When it gets clogged however, the contaminants will begin to build up in the oil. It will become thick and abrasive, causing excessive wear and tear within the engine.
The oil's additives will break down over time. Even if the oil remains relatively clean, the rust fighters, detergents, friction reducers, and dispersals will wear out. That will lower the oil's ability to lubricate and thus cause excessive friction within the engine.
What should you do to keep your oil in good working order?
Routine maintenance and vigilance will protect your engine and prolong its life.
Have the oil changed regularly. Follow car manufacturer recommendations on oil changes and the type of oil to use. For example, for a 6-cylinder Outback, Subaru recommends the first oil change at 3000 miles or 3 months.

Have the oil filter changed when you change the oil. The filter is what keeps the contaminants out of the oil. A clogged filter can disrupt the flow and quality of the oil in the engine.

Check for oil leaks. If you find an oil puddle underneath your car, you need to have a professional take a look at the system. You may have a broken seal or a line that is split.

Pay attention to your engine. If your engine is showing signs of sluggishness, your engine may be struggling with thick, contaminated oil. An oil change could make a major difference.
Oil Change Freehold, NJ
If you are asking yourself "Where can I find a place for an oil change near me?" the place to go is Freehold Subaru. We offer full oil service on all makes and models in Freehold. You can stop by between 8:00 AM and 4:30 PM Monday through Friday, or 7:30 AM and 4:00 PM Saturdays. Don't forget to check out our Subaru service specials page for any service coupons or deals! And while you are waiting on your Subaru oil change, take a look at the inventory kept by the top NJ Subaru dealer.
Additional Information