The 2022 Subaru Love Promise Customer and Community Commitment Award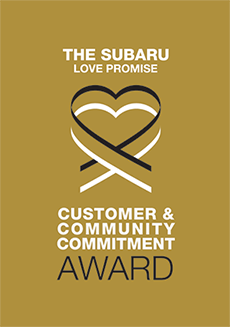 We've been nationally recognized for our dedication to our customers, our community, and the Subaru Love Promise.
We're honored to receive the 2022 Subaru Love Promise Customer and Community Commitment Award. This award nationally recognizes elite Subaru retailers who provide an exceptional customer experience at every interaction with Subaru. These retailers have also demonstrated an outstanding commitment to supporting passions and causes in their local communities in important areas such as the environment, community, health, education, and pets.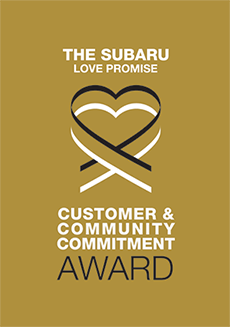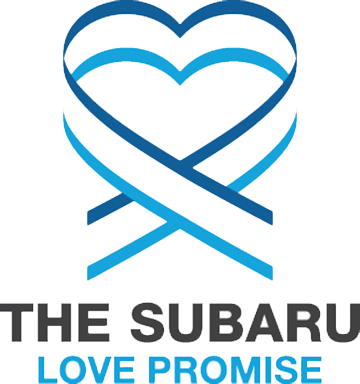 What is the Subaru Love Promise?
Subaru and our retailers believe in making the world a better place and the Subaru Love Promise is our vision of respecting all people. This is our commitment to show love and respect to our customers and to work to make a positive impact in the world.
How is Freehold Subaru dedicated locally to the Love Promise?
Our Love Promise can be seen in various partnerships with local charities and non-profits. We're grateful for the opportunity, not only to be a part of our community, but to serve it as well.
Love Promise Stories from Freehold Subaru
Subaru and Freehold Subaru believe in making a positive impact on the communities in which we live and work. We uphold that belief through our Love Promise Community Commitment. Every month, we select inspiring stories from customers and partners from around our area who strive to support our collective commitment and feature them here
Subaru delivers hope and warmth to cancer patients in local communities! - Stacy K
The Leukemia & Lymphoma Society's New Jersey Region is grateful to Freehold Subaru for donating blankets and arts and craft kits to cancer patients at Monmouth Medical Center's Cheryl L. Diamond Cancer Care Pavillion- a location which cares for many cancer patients from all over Monmouth County throughout their disease and treatment. On the day of the delivery, General Manager, Steven Boyce, was met by several of the cancer center's medical and support staff, including the Director of Oncology Support Services, nurses and social workers- all whom graciously accepted this donation and were excited to distribute to patients in their care. After the delivery took place, The Leukemia & Lymphoma Society received a thank you note from the hospital's development manager expressing "On behalf of the entire team here at Monmouth Medical Center, please accept our sincere thank you for the generous donation of 80 blankets and 30 arts & crafts kits from LLS & Freehold Subaru that you delivered last week. These incredibly soft and fabulous blankets have already started being distributed to very happy & appreciative patients. They truly provide comfort during a time when our patients need it most. By investing in our hospital, you have invested in the lives of our patients and the future of your community! We look forward to continuing to work with you both in the future."

---
8 Years of Love - Charleen C
Over the eight years that Freehold Subaru has chosen Big Brothers Big Sisters of Coastal & Northern New Jersey to be their Hometown Charity for the Share the Love Event, they have raised over $200,000 to support and expand our mission. This means that 200 children have received life-changing mentorship because of Subaru. Children with a Big Brother or Big Sister show improvements in their personal and academic lives. They are more confident in their schoolwork performance, they get along better with their families, and they are less likely to skip school. The financial support of Freehold Subaru helps us provide our programs and services so we can develop more college grads, community leaders, and entrepreneurs.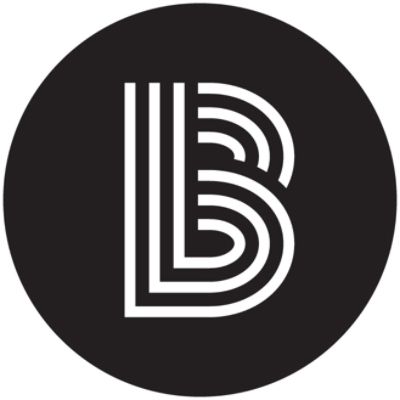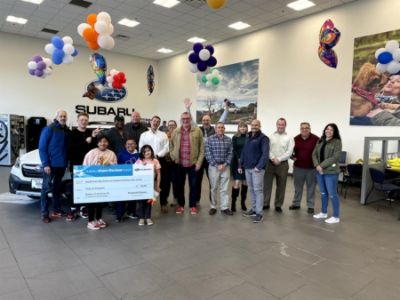 ---
Sharing the Love with Bigs and Littles - Mary D
As a volunteer big sister with Big Brothers Big Sisters of Coastal and Northern, NJ, I've seen first hand how Subaru's generosity supports this organization. Not only does their financial donation allow for more matches to be made; their annual Share the Love event is so much fun for everyone involved. During the event, bigs and littles are given lunch and the opportunity to explore all of their cars. The staff, including their manager, Steve Boyce, are so kind and generous with their time; answering questions and engaging with the littles. Seeing Freehold Subaru's generosity first hand, even inspired me to purchase a car from their dealership, and I couldn't be happier!
---
Bringing Matches Together - Marybeth Y
Freehold Subaru continues to support Big Brothers Big Sisters of Coastal & Northern NJ through their Share the Love Event. Not only do they raise funds to support our mission but they invite our Bigs and Littles to lunch, allow them to explore the showroom and provide gift cards for a future outing. As a Case Manager, I have heard directly from our Bigs and Littles about how much fun they had at this event and how special they felt being there. Thank you Freehold Subaru for supporting our matches and bringing them together through this unique experience.
---
Freehold Subaru "Loves The Earth" - Steven B
What Is Earth Month? Earth Month is a month-long emphasis on the planet, sustainability and how you can make the world a better place. Every year on April 22, people around the planet celebrate Earth Day. Team Freehold Subaru decided to share some love with the over 500 local residences at Riviera of Freehold. In light of New Jersey's new policy to ban most single use shopping bags, we donated reusable shopping bags to our neighbors. Were all hoping we can all do our part to help our planet! New Jersey's New Single Use Bag Policy: Starting May 4, 2022, New Jersey retail stores, grocery stores and food service businesses may not provide or sell single-use plastic carryout bags and polystyrene foam food service products. Single-use paper carryout bags are allowed to be provided or sold, except by grocery stores equal to or larger than 2500 square feet, which may only provide or sell reusable carryout bags. After November 4, 2021, plastic straws may be provided only upon the request of the customer.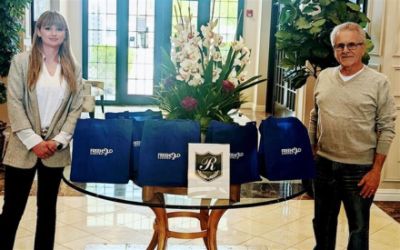 ---
Surprise Lunch For Our Local Heroes - Steve B
The staff at Freehold Subaru would like to thank the CentraState Hospital emergency room staff with a catered lunch. Our healthcare workers have been through some trying times over the past couple years. This lunch is just a little token of our appreciation. #SubaruRAK
---
New Years Eve Dinner - George L
Thank you Steve for the unexpected New Years Eve 2022 Dinner for our residents at Center House a nonprofit providing housing for formally homeless individuals living with HIV . This was such a treat that was enjoyed by all! The continued support from you and the Freehold Subaru team is greatly appreciated.
---
Reading Fun - Christine S
With the donation we were given we were able to purchase skills based reading games to support the students' reading skills. They have so much fun, they don't even realize they are learning. The students' request these games when we have indoor recess. We thank you so much Subaru!!!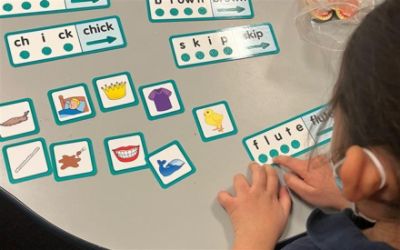 ---
Recess Equipment /Classroom speakers - Loretta M
I would like to thank Subaru for making recess fun again! Our school has several days of black top play time. Most days children just draw with sidewalk chalk because running on the black top is dangerous. However, Subaru has provided my class with recess equipment that enables the children to have fun and get some much needed active play in. My class has also benefited from getting computer speakers. Now, not only can the children in school and virtual students see the videos, they can hear the audio clearly as well. I appreciate your kindness and generosity. Thank you again, Loretta Miller First Grade Teacher Freehold Learning Center
---
Subaru Supports Local School- Meghan G. - Meghan G
Thank you Freehold Subaru for your partnership with AdoptAClassroom.org! With your continued support our class was able to receive many resources and materials to help assist with their learning this year and in the future. My students enjoy coming to school and look forward to working with the materials everyday. Everyone is able to learn in their own special way. We cannot thank you enough for helping supply our class with the materials and resources that we have chosen. This wouldn't be possible without your support! We thank you for working together with your local community.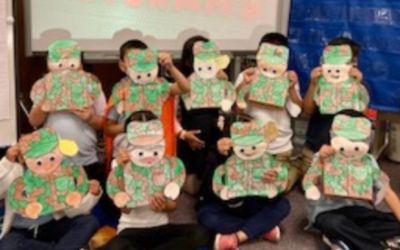 ---