Home to about 35,000 residents, Manalapan, NJ, was named by the Lenape tribe, meaning good land to settle upon. It was founded in 1848 and has always carried a strong sense of community within the township. Historically, the Manalapan Township is significant in that it was the site of the Battle of Monmouth during the Revolutionary War. The Monmouth Battlefield State Park can be found in Manalapan, stretching out toward Freehold. This beautiful park is just one of many you can find in the Manalapan area, such as the Manalapan Recreation Center. 
The Manalapan Recreation Center is host to a variety of events, including the Manalapan Under the Stars event, which is a community celebration for the whole family. At the event, you can find rides, concerts, fireworks and more. Famous performers, like Herman's Hermits Starring Peter Noone, and Tommy James and the Shondells, have been included in this event in the past. The great attractions of this event and other activities around Manalapan have lead it to be rated the second-hottest town on the east coast by Money Magazine. 
To see and enjoy everything this town has to offer, you need a comfortable car that you can depend on. For all your Manalapan adventures, nothing drives quite like a Subaru.
Subaru Near Manalapan, NJ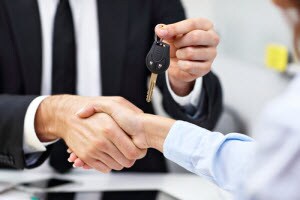 Residents of Manalapan Township come to their local Manalapan Subaru dealer for all of their Subaru needs. Our customers continue to count on us because of our friendly service, and strong selection of new and pre-owned vehicles. We want to make sure that all of our customers leave our dealerships 100% satisfied. 
With a whole new lineup of Subarus, our new inventory just received a serious boost. You'll find a number of different options, including Foresters, Imprezas and Legacys. Our trained staff will help guide you through the new additions to each one of the new Subaru models near Manalapan to help you find out which is perfect for you. 
Even if you're not in the market for a new Subaru at the moment, you can take a tour of our large inventory of pre-owned vehicles. With a variety of makes and models, we can help narrow down your search so you can find the perfect pre-owned vehicle for you. And you can rely on our vehicles! Each one is put through a rigorous, detailed quality inspection process. If you see a car for sale on our lot new or pre-owned, Subaru or not, you can be sure that it's ready to drive off the lot. 
For your convenience, we post both our new and pre-owned vehicle inventories online. After finding the car for you, you can schedule an appointment to test drive the Subaru of your dreams at your Subaru dealer near Manalapan.
Subaru Sales Manalapan, NJ
When most people think of dealerships, they think of frustrating interactions with overeager sales people. Since the beginning, we have strived to set itself apart from that horrid reputation. To that end, we have made sure that our staff is committed to your satisfaction. We want your car-buying experience to be enjoyable. We don't want anything to be more of a hassle than it already is. That's what sets our sales department apart from the competition. 
When you visit us, expect genuine service from our sales team. Their job isn't to sell you a car but find the best vehicle suited for your needs. We want you to leave our dealership happy, set with a vehicle you'll be pleased to drive for years to come. Don't worry - we won't pressure you or use scare tactics for our sales. Our job is to give you the truth about our vehicles and let you decide if it's right for you. 
Feel free to browse our inventory online to see all we have to offer. If there's anything you like, we're happy to offer you a test drive, so stop on by today!
Auto Service Near Manalapan, NJ
Our Subaru dealership has been providing the Manalapan community with expert auto repair from our service department. Our staff of highly trained technicians takes pride in servicing your Subaru and will work their hardest to make sure everything is working the way it's supposed to. You can schedule a service appointment online with us and we will get your vehicle back to you as soon as we can. 
We also offer the Manalapan Township high-quality OEM parts to ensure that you are getting the best quality possible. We can help you pick out the right part for your vehicle as well as install it for you so you can be sure that it's done correctly. If you are looking for a part that we don't have, we also give you the option of ordering that part online so that it gets directly delivered.
Subaru Finance Near Manalapan, NJ
Car shopping is tough when you don't have someone in your corner to help you out. That's why we have a fully-staffed finance center to help you with any questions or concerns throughout the process. We can help you with a loan and give you our advice on budget, selection, and buying and leasing options. 
Residents of Manalapan Township can be expected to be treated with respect. We want to make sure that you find everything that you're looking for. Our staff will guide you through our large inventory and help you find the perfect car. Stop in today to test drive one of our new Subarus! 
To get to our lot from Manalapan Township, simply take NJ-33 E to West Freehold. Take it for four miles and then turn left to stay on NJ-33 E. Take that for 3.5 miles and then exit onto US-9 and then shortly after take the exit toward New Jersey 79 N/New Jersey 33. Turn right onto Stonehurst Blvd and then your first right onto Schanck Rd. Continue onto South St and you'll see Freehold Subaru. You'll find Freehold Subaru at 299 South St, Freehold, NJ 07728.