2015 Subaru Legacy Review - When selecting a family sedan there are several choices for a potential car buyer. The family sedan market is one of the most competitive of all automobile market segments, resulting in much competition between the various automobile companies. One of the most intriguing of 2015's recent releases is the 2015 Subaru Legacy. What follows is a brief overview of the new 2015 Subaru Legacy and what a potential buyer should expect when purchasing one. Test drive the 2015 Subaru Legacy today at Freehold Subaru.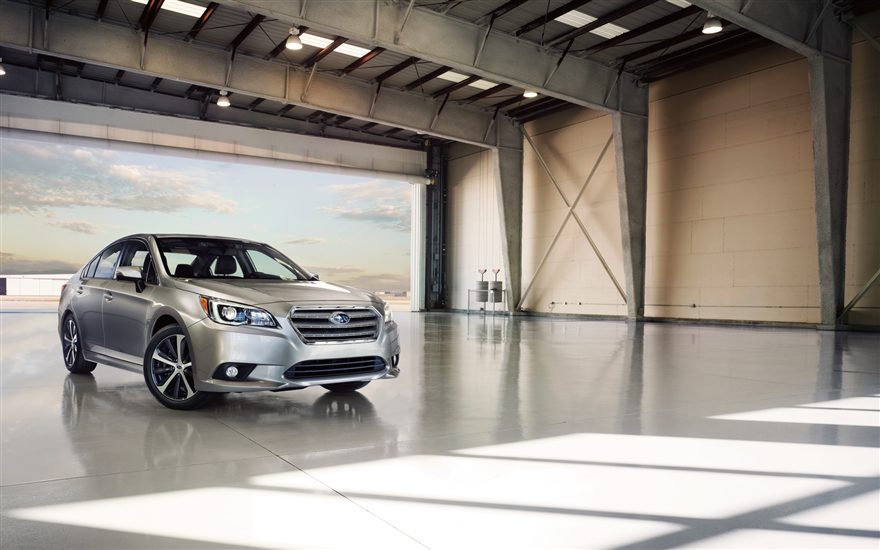 Exterior
On the outside, the Legacy is a good-looking and practical car. A common theme any buyer will quickly notice is that Subaru doesn't care for needless and impractical design. Every aspect of the overall design of the Legacy is practical and logical. The Legacy, with its six-sided grille, doesn't offer anything extravagant in its overall design, but what it does offer is good looks. Nothing is out of place, and everything makes sense from a purely artistic standpoint. The Legacy has a timeless appearance that will look as good in 10 years as it does now.    
Interior and Features
Inside, the Legacy offers a lot for its owner. The cabin itself is quiet, the ride is good, and, as with all Subarus, it comes with stock all-wheel drive. Other base features offered include USB ports, iPod integration, auxiliary ports, HD radio, cruise control, power windows and locks, and a rearview camera. This is an impressive list of base features and would cost extra on different car makes and models. The optional feature list includes several upgrades spread across two higher trim levels. The Legacy Premium includes dual climate control, power seating, Bluetooth, weather packing, a seven-inch touchscreen, and hands-free features such as texting. The Limited adds fancier features such as an all-leather interior, heated rear seating, improved audio, and 18-inch wheels.          
Also notable are the vast improvements in the Infotainment system. Previous versions were badly programmed and frustrating to use. The totally redesigned version for 2015 is so much better. Icons are large, response is speedy, and overall use is intuitive and easy. For additional research, compare the 2015 Subaru Legacy to other models on our Vehicle Comparison page.
2015 Subaru Legacy Review - Engine and Fuel Efficiency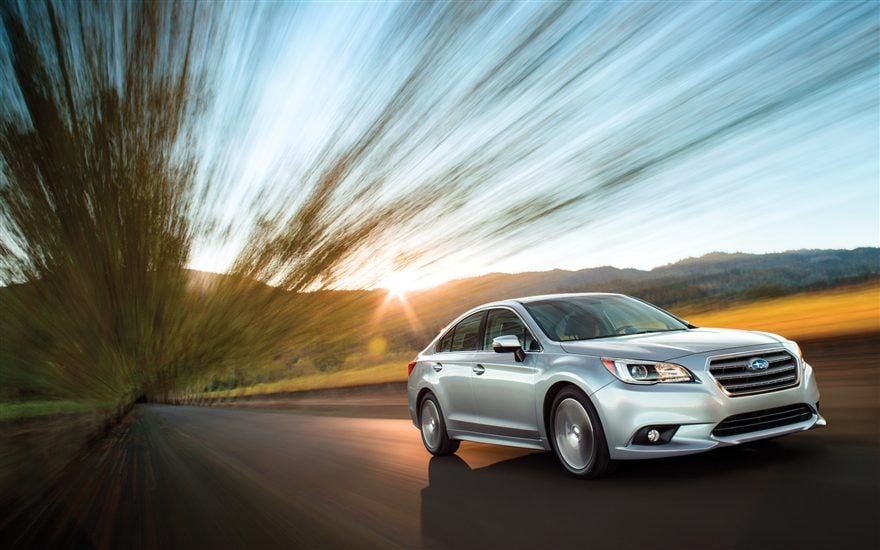 When it comes to engines, the Legacy offers two choices. The stock 4-cylinder engine is a 2.5-liter automatic offering 175 horsepower. In terms of fuel efficiency, it is quite impressive, achieving 26 miles per gallon in the city and 36 on highways. Also of note is the fact that the Legacy is all-wheel drive, making this one of the more efficient AWD automobiles on the market. The H-6 option offers an impressive increase in horsepower, with 256 to go with its AWD transmission. In terms of efficiency, it gets 20 miles per gallon in the city and 29 on highways. While not as efficient as the stock engine, the increase in power is noticeable, and the overall mileage is by no means bad.  
Where to Purchase the 2015 Subaru Legacy
A buyer has many choices in dealerships. When seeking a dealership in the greater Freehold, New Jersey area, Freehold Subaru is the best choice. Their experienced and knowledgeable staff is focused on customer service and making the purchasing process as relaxed as possible. Freehold Subaru includes a wide selection of automobiles, such as the Subaru Legacy, the Subaru Forester, and the Subaru Outback. Whether a buyer is in the market for a new or used car, Freehold Subaru has the car they're looking for. Conveniently located at 299 South Street in Freehold, NJ  07728, come by today for a free test drive.  To read additional reviews, check out our Subaru Reviews page. 


2015 Subaru Legacy Safety Features