When you buy any new vehicle, including a Subaru Legacy, it's essential to engage in the proper upkeep and maintenance. Not only will this ensure that your new Subaru will run like new for many years to come, but that it'll also meet your requirements for your warranty.
That's right. Routine maintenance is essential to making sure if something goes wrong with your Legacy, it's covered by your factory warranty. With that in mind, we present for our Manalapan, Marlboro, and Englishtown areas a 2017 Subaru Legacy maintenance schedule to keep you solidly on the road.
2017 Subaru Legacy Maintenance Schedule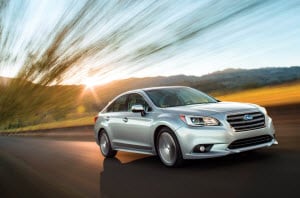 There are several levels to your 2017 Subaru Legacy maintenance schedule. These include the car's break-in period, as well as different maintenance period levels. Sticking to your regular maintenance will keep your car performing at peak levels throughout its life.
Break-In Period
The first 1,000 miles you own your vehicle is the break-in period. Drive your vehicle as gently as possible during this time, and mix up your city and highway driving. Avoid hard starting and stopping practices, and try to keep your engine RPMs below 4,000. Vary up your speeds, and try to avoid using your cruise control. This will put your car through the paces to get it working up to peak performance.
After this period, you'll take your car in for regularly scheduled maintenance. These visits should occur about every 6,000 miles, or every six months, whichever comes first.
First-Level Maintenance
During your first level of maintenance, at about 6,000 miles or six months (whichever comes first), take your car in for its first oil change. During this time, your oil will be swapped out and the filter checked and changed. Have your tires rotated as well, to make sure they continue to wear evenly.
Second-Level Maintenance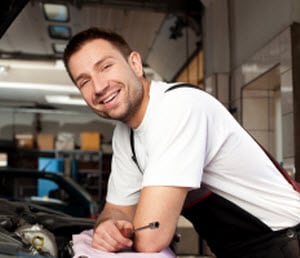 On this visit, you'll get another oil change and tire rotation, as well as having your tire pressure checked, inspection of your vehicle's undercarriage, a brake inspection, lube job, and alignment check. You'll also want to check for any outstanding recall notices on your vehicle and have those fixed.
Third-Level Maintenance
At around 18,000 miles or so, you'll head in for your third trip, which includes everything from your second-level maintenance check, and have the service technician check your cabin air filter, belts, and hoses, and look over your drivetrain and suspension components. They'll also check your coolant levels and check your battery and electrical system.
Fourth-Level Maintenance
At level four, you'll have all the work done from the prior levels, plus the service technician will change the air filter on the engine, clean the fuel injection system, check differential and brake fluids, and replace the PCV valve, as well as treat your synthetic oil, if necessary.
Fifth-Level Maintenance
At this level, you'll see all the above completed, plus your spark plugs, flushing of your brake lines, and replacement of brake fluid, and on some vehicles (but not all), replacement of your transmission fluid. Your service technician will advise you if this needs to be done.
These are the basic steps of the 2017 Subaru Legacy maintenance schedule. As always, work with your service technician and heed their advice, and you'll be on the road for many years with your Subaru Legacy! If you live in Manalapan, Marlboro, or Englishtown, get started by scheduling auto repair for your Subaru Legacy today.