In this 2015 Subaru WRX vs. Honda Civic Si vehicle comparison, our team at Freehold Subaru takes a closer look at each car's design, performance, and technology so you can learn what sets these two vehicles apart.
Despite both being sport inspired with designs that pull full race enthusiast, the Subaru WRX and the Honda Civic Si are unique. They offer different power solutions when it comes to engine options and a completely different idea on who should control the optimization of that power.
Design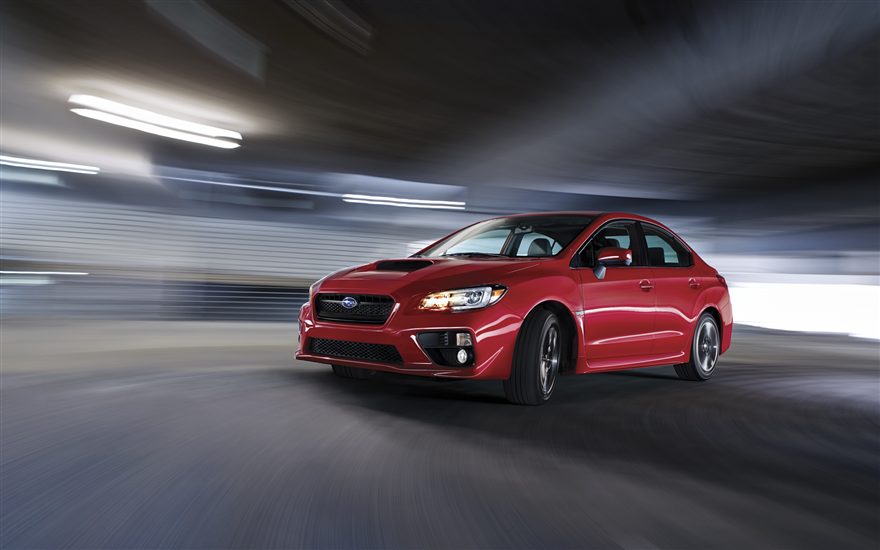 The interior of the 2015 Subaru WRX has been completely restyled. In addition to the wide rear door openings, you'll also get 96.6 cubic feet of interior volume with a 60/40 split folding rear seat.
The trunk has been updated with a flat load floor and 12 cubic feet of space, which is ideal for transporting additional cargo and freeing up the seating area for passengers.
The Honda Civic Si features an aluminum shift knob and matching pedals, combined with red stitching around the interior and a red-glowing instrument panel.
Performance
There are two turbocharged engines available for the WRX. The first, a 2.0-liter DOHC engine, delivers 268 horsepower with 258 lb-ft of torque.
The 2.5-liter engine, on the other hand, generates 305 horsepower and 290 lb-ft of torque. This four-cylinder SUBARU BOXER engine uses Active Valve Control Systems to improve efficiency and performance.
The Honda Civic Si offers a 205-horsepower i-VTEC engine that produces 174 lb-ft of torque - significantly less than either of the Subaru's engines.
Both the Civic Si and the WRX have six-speed manual transmissions.
Technology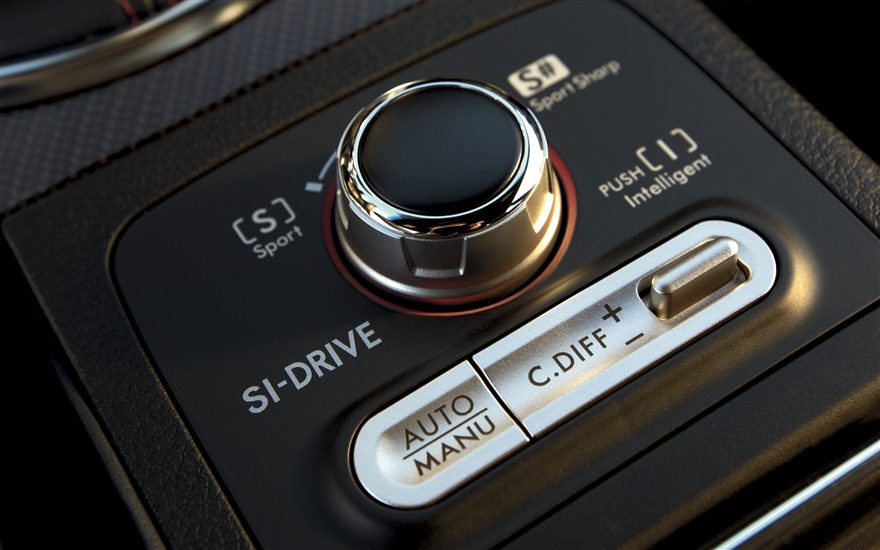 SI-DRIVE in the Subaru WRX allows you to optimize shift modes and throttle response in different driving situations. Intelligent mode can provide better fuel efficiency, while Sport or Sport Sharp will improve engine response for sportier driving.
For entertainment options, the Subaru WRX features Bluetooth hands-free technology, a premium audio system with SiriusXM Satellite Radio, and voice-activated GPS navigation.
The technology of the Honda Civic Si has much of the same functionality as that in the WRX, including Bluetooth connectivity and SiriusXM Radio. However, you won't find a drive selector like the WRX's SI-DRIVE inside the Civic Si.
Conclusion
The Subaru WRX features a responsive engine with superb handling and supportive seating for you and your front seat passenger. The Honda Civic Si has a sport-inspired interior design too, but its engine options don't match the power of the WRX.
And as far as optimization goes, the SI-DRIVE in the Subaru WRX is one convenient feature that you won't get from the Civic Si.
If you're in the Freehold or Farmingdale Township area, call us at Freehold Subaru to test drive the 2015 Subaru WRX. We'll walk you through each feature and specification and show you how all of the interior technology works.
Then you'll get to take the WRX for a detailed test drive, where you can experience how it drives, handles, and responds.
Schedule an appointment today by calling 888-811-7604.