If you're someone who enjoys powerful, multi-terrain cars with excellent safety features and an air of luxury, a Subaru SUV is the perfect match for you. You'll run into a dilemma, however, trying to choose between the many phenomenal models of SUVs that Subaru has to offer. While doing your research, you're bound to discover that the 2017 Subaru Forester and the 2017 Subaru Crosstrek are both excellent options for SUVs. Drivers in the Freehold, Englishtown, and Manalapan area should read a side-by-side comparison of the features, performance and convenience offered in the 2017 Subaru Forester and 2017 Subaru Crosstrek.
2017 Subaru Forester and 2017 Subaru Crosstrek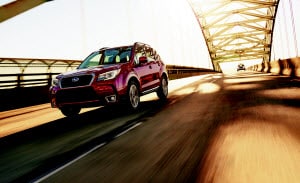 Though the 2017 Subaru Forester and 2017 Subaru Crosstrek are unique cars with their own characteristics, they also share many of the state-of-the-art features which Subaru installs in their newest SUVs. From technology and convenience to keeping your family safe, both of these cars are great choices overall.
Safety Features
In terms of safety, the Forester and Crosstrek are in the top of their class. Both models come standard with the Symmetrical All-Wheel Drive system, so you never need to worry about your car getting stuck in mud, gravel, or other poor road conditions. Vehicle Dynamics Control (VDC) is another safety innovation installed in each model, which prevents skidding and makes the Forester and Crosstrek perfect for off-roading excursions on your driving adventures.
You'll never have to worry about problems braking with these vehicles, either because in addition to standard anti-lock brake systems, both are equipped with electronic brake force distribution to apply the most pressure exactly where it's needed at any given time. The Forester and Crosstrek each have 7 airbags in all the expected areas: front, side and side curtain and knee-level.
Technology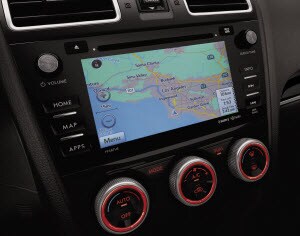 The Forester and Crosstrek are also brimming with cutting-edge technology. You can expect hands-free Bluetooth options for connecting your phone or other audio device into either vehicle. Keyless entry is another standard feature on both models, and the range of options for audio systems, infotainment packages and telematics including touchscreen access will impress even the most discerning technophile.
The Engine Match-Up
As similar as they are in most ways, the 2017 Forester and Crosstrek come with very different engine options. The Forester comes standard with a 2.5 liter 4-cylinder engine capable of producing 170 horsepower. You can also opt for the upgraded 2.0 liter 4-cylinder turbo engine in the Forester, which brings the total horsepower capacity up to 250. The Crosstrek provides a 2.0 liter 4-cylinder engine with a 148 horsepower output. The Forester puts out more horsepower, but drivers will be more than satisfied with the acceleration, torque, and max speeds of either model.
Both models are equipped with a manual transmission, with the option of the Lineartronic® CVT (continuously variable transmission) to help boost performance and efficiency. In regards to fuel economy, both SUVs have great gas mileage. The Crosstrek gets an EPA-estimated 26 miles per gallon in the city and 34 mpg on the highway, while the Forester's EPA-estimated mileage is close behind with 26 mpg in-town and 32 mpg on the highway. You'll be saving money at the gas pump regardless of your choice of model.
Trusted Subaru Dealer
Whether you're leaning towards the 2017 Subaru Forester or the 2017 Subaru Crosstrek, you can't go wrong in your decision. Both of these Subaru models are high-caliber driving machines which offer ruggedness, elegance, and safety. If you live in Freehold, Englishtown, or Manalapan, stop into Freehold Subaru today and test drive one of these outstanding vehicles.