If you're searching for one of the finest auto dealerships in the Freehold, NJ area, you won't have far to travel. Just 4 minutes away from downtown Freehold, our Subaru dealership is easy to find, and we provide a wonderful selection of the latest new models from our favorite brands, and plenty of affordable and high-quality used cars for you to consider. Instead of traveling far beyond your hometown, visit Freehold Subaru on Willow Brook Road today and find the perfect fit for your travels.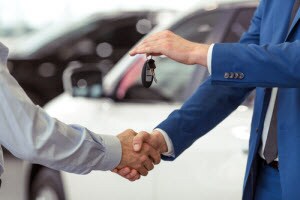 New Subaru Models Highlight Our Freehold Dealership's Offerings
From the Freehold Raceway and the Raceway Mall that's not far from our dealership, there's a lot going on here in the hometown of the Boss himself, Bruce Springsteen. But when it comes to your car-shopping needs, you know where to head along this stretch near the intersection of Route 9 and Route 33, where plenty of other auto dealerships dot the landscape. But you'll want to skip the others and see what we have with our new Subaru models in this part of Freehold. For all-weather driving with a sense of adventure, the right kind of new Subaru will have standard AWD, premium safety features and more, so check out the latest Outback, Crosstrek, Forester or Impreza today.
Our Freehold, NJ Dealership's Used Car Selection Expands Your Options
Here in the hometown of Bruce Springsteen and the Freehold Raceway, you know residents love their cars. That's shown off with our used car selection, which features everything from like-new certified pre-owned options from Subaru and all sorts of other vehicles from all kinds of popular brands. As we ensure the quality of your next used car is at a level you're comfortable with, you can shop confidently that you'll find something that's ready for all your travels in the short and long term, and is friendly for your budget.
No matter what you're interested in here at Freehold Subaru, you'll want to get started early by applying for financing online before making the short trip over to your hometown dealer. That way you'll be ready to jump on the best new Subaru or used car lease or loan deal that works for your budget and for the specific model you'll use for traveling around Freehold and beyond.
Keep Your Car Running Safe and Smooth With Our Freehold Parts and Service Departments
As nice and convenient as it is to have your hometown dealer so close to wherever you live here in Freehold, it's with our service and parts departments that you'll really appreciate our location. For anything as simple as an oil change or inspection, or when your Subaru vehicle needs a major repair, we're right here to help you get back out on the road in no time. Use our easy service scheduler online, and see how you can quickly order the parts you need, and also explore the specials we regularly offer to help you save for all your visits.
It's hard to miss our location, so visit Freehold Subaru today and see how Freehold's hometown dealership is proud to be a member of this wonderful community.