Let's face it-gas prices are never going to fall back to where they were in the 90s again, let alone the 70s or 80s. We live in a world where $2.30 a gallon is cheap gas, and it's only going to get more expensive. Even more than that, we live in a world where people are acutely aware that fossil fuels are a finite resource, and frankly, we're running low.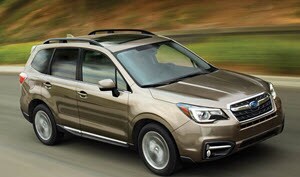 Due to this, auto manufacturers are in a constant competition to produce vehicles that get the best possible fuel economy. However, there are things you as a driver can do to improve your own fuel economy as well. Learn some important tips and tricks for how to save fuel so you can not only take less trips to the gas station, but do your part for the environment.
Maintain Tire Pressure
Keep your tires at the proper and manufacturer-recommended pressure. While you may have heard that playing with the pressure can increase traction, keeping it at the optimal recommended range can also help you to save gas. In fact, your gas mileage can go up by as much as three percent just by keeping your tires at the right PSI.
Regular Routine Maintenance
One of the most important things you can do to save fuel is to stay on your schedule of routine maintenance. Get your oil changed at regular recommended intervals. Have your air, oil, and fuel filters swapped out when needed. Keep your spark plugs clean and properly gapped. Did you know that a single misfiring spark plug can cost you up to 30 percent in your gas mileage? The more efficiently your engine runs, the better your fuel efficiency will be.
Drive Easy
You've heard of "driving hard" and "driving easy". Driving easy means don't do a lot of fast starts and hard stops. Gradually accelerate and stop, and drive the speed limit. If you can keep under 55 mph, your fuel economy will be at its optimum range. Each mile per hour that you go over 55 causes your mileage to drop by 2 percent. That means going 65 mph is a 20 percent drop in fuel economy!
Using your cruise control can also be a major help as it avoids acceleration and deceleration while maintaining a consistent speed, which means your engine isn't working as hard. This can increase your fuel economy by anywhere up to 10 percent.
Weight and Idling
Every 100 pounds of weight your car is carrying causes a 2 percent drop in your fuel efficiency. The less weight you're hauling, the better off you are. Also, idling causes your mileage to drop. This shouldn't be surprising-even sitting still, you're using gas without running, and, in fact, if you idle for more than a minute it causes you to use more gas than if you'd started the car fresh.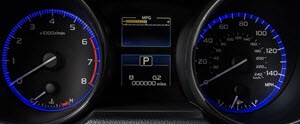 Many modern cars have an auto-off feature that shuts the engine down while at red lights. If you don't have this feature, you may want to think about turning the engine off the next time you're at a long light.
Get Advice on How to Save Fuel at Freehold Subaru
If you need more advice about how to save fuel in your car, and you live in the Marlboro, Manalapan, or Englishtown region, Freehold Subaru is here to help. Just give us a call or stop into our service center for help and information today!