Safe to say, if your Subaru's brakes are in bad shape, you run the risk of causing an accident. Subaru brake service that Farmingdale drivers can count on is readily available at affordable rates. The best brake shops have a wide range of brake pads, rotors, calipers, brake fluid, and other brake maintenance needs to take care of Subaru brakes. If your Subaru makes scary sounds when you use the brakes, you probably need a lot of brake work done. That is especially true if that has been going on for a while and the brake pedal feels mushy.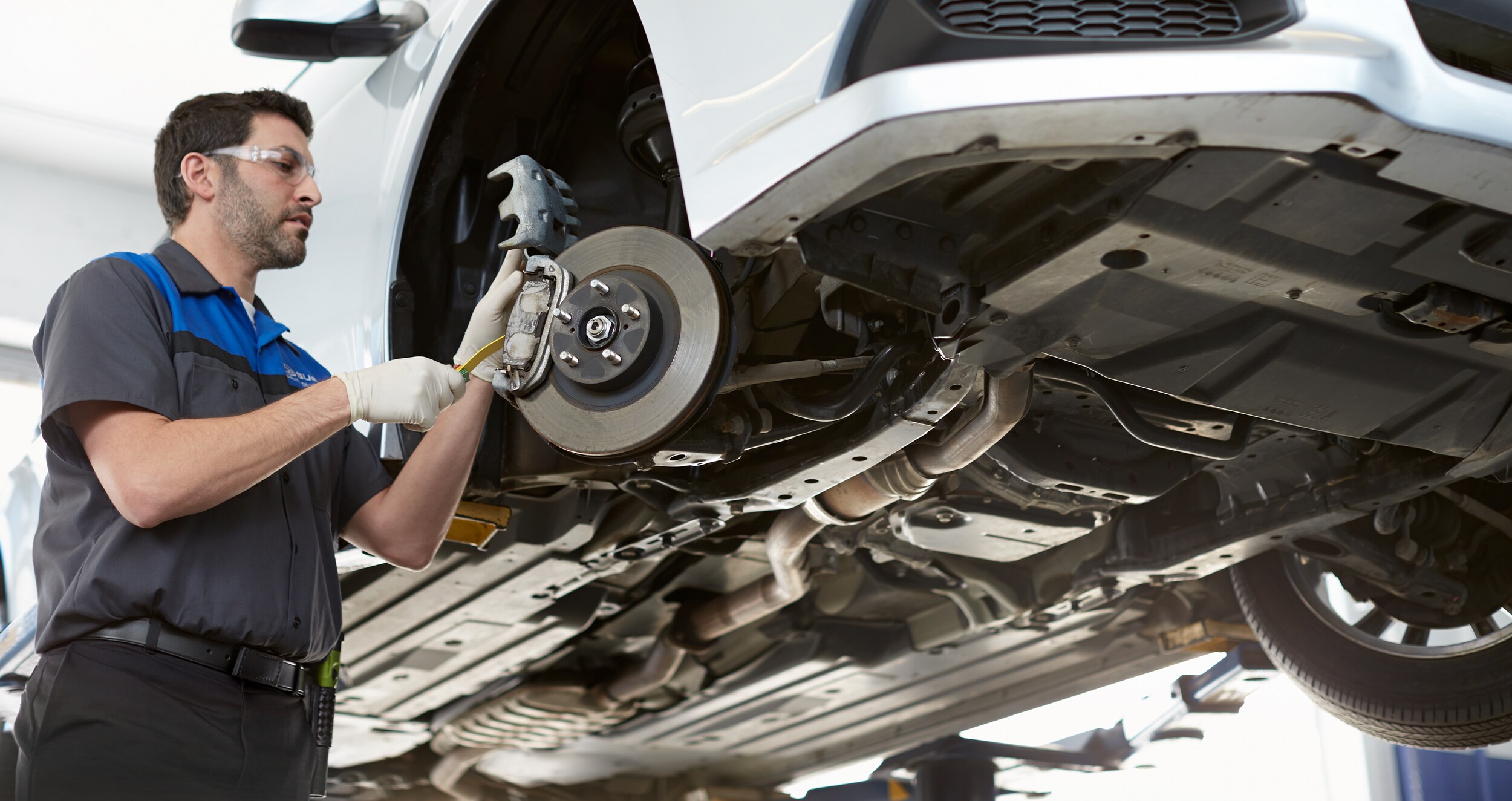 What Our Subaru Brake Service Does
Good brakes make your travels safer around Marlboro, NJ. We have factory-trained mechanics who give your brakes a complete inspection and service as needed. If your Subaru has worn out brake pads, we do brake pad replacement on all the wheels. That gives them all about the same expected service life. If you have chewed up rotors or calipers that do not work right, we fix them. We also ensure the master cylinder distributes braking pressure properly. When all is well again, your Subaru brakes will keep stopping well.Schedule Service for Your Subaru Brakes
If you need brake work done on your car, bring it over to Freehold Subaru. We run a brake shop that Englishtown Subaru owners can count on to keep their car's brakes in the best condition. OEM and quality aftermarket brake parts help to give you the best possible braking power. They also give you pricing options to help meet your maintenance budget. Our Subaru brake service facility is open six days a week. That helps us to get work done at the times you find most convenient. When your Subaru rolls out of our service bay, you will have powerful brakes that will continue stopping safely.