Now that we're in the thick of summer, you're probably scrambling to think of some fun activities for you and the whole family. You could always plan a vacation, but do you really want to be stuck in traffic in the summer heat? Why not stay local and check out the Monmouth County Fair that's coming up?
This is your chance to have fun with your family and your local Monmouth County neighbors. But in order to prepare, we're going to give you a few important details so you can get the most out of your visit. This is your guide to the Monmouth County Fair.
Monmouth County Fair: When & Where
The 2017 Monmouth County Fair will be held at the East Freehold Showgrounds on Kozloski Road in Freehold, NJ. The fair starts on Wednesday, July 26th, and goes until Sunday, July 30th, and the gates will open at different times, depending on which day you choose to attend.
The fair runs from 5:00 PM to 11:00 PM, Wednesday to Friday, July 26-28. On Saturday, the 29th, the fair runs from 3:00 PM to 11:00 PM. The final day of the fair, Sunday the 30th, will be open from 11:00 AM to 6:00 PM.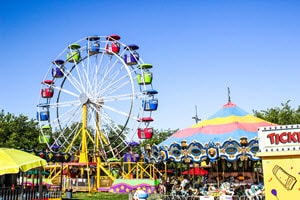 What to Look Forward to at the Fair
The Monmouth County Fair will have loads of fun and entertainment that's suitable for the whole family. There will be a few attractions that were a big hit at last year's county fair, like Bwana Jim's Wildlife Show, where you and the little ones can catch a glimpse at wild animals like snakes, alligators, hawks, owls, and even turtles. You'll even get to check out Mutts Gone Nuts, featuring everyone's favorite four-legged pets showcasing their skills, their personality, and their sense of humor as they complete tricks and jumps.
This fair will also feature a variety of rides like the Century Wheel, the Zipper, the Euro Scooter, and even the Haunted Mansion, among many other rides to check out. There will also be a variety of games that you can play while you're there. You can try your luck to win a prize as a keepsake of the fun time you had at the Monmouth County Fair.
Live Entertainment & Great Local Food
Another thing to look forward to at the festival is the many vendors that'll be in attendance. You'll be able to get a taste of the local flavors from the Monmouth County area. You can expect classics like hot dogs, funnel cakes, pretzels, and fries, along with a few unique offerings served by your local chefs.
The Monmouth County Fair will also hold several performances throughout the week. On Wednesday, the Moroccan Sheepherders will take the stage at 8:15 PM, while the following night will feature a performance from Jackson Pines beginning at 8:30 PM. The Lakehouse Music Academy will perform on Friday at 8:30 PM, and Nicole Atkins will perform at 8:15 PM on Saturday. The Chuck Lambert Band will close out the festival on Sunday with a performance beginning at noon.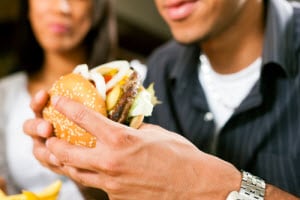 Now that you know what to expect, as well as the performance schedule, you're ready to plan your trip to the Monmouth County Fair! Bring your family and friends so you can share the fun times happening at East Freehold Showgrounds!