The Battery is Where the Power Is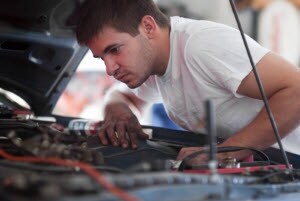 It is amazing to think that, as mechanically sophisticated as a vehicle is, it can be derailed by a remarkably small box, better known as a battery. Whether on a cold day, old age kicking in, or consistent heavy usage, batteries run low on strength.  Slow startups and dim lights on your front panel could signify that your battery's life is near the end. And your failing battery could show no signs at all until, one day, you crank the car in preparation for work, and nothing.
Visual Signs of Battery Replacement
Corrosion can also be the culprit of a battery gone awry.  And, when batteries are forced to work harder to compensate for a decrease in strength, it shortens their life expectancy.  Nonetheless, detecting problems by way of a battery inspection can not only extend its life but increase its operating efficiency.
Periodic visits to Freehold Subaru near Marlboro, NJ are a great prevention effort against battery malfunctions. Your Subaru owner's manual will give you a schedule of when to service-specific parts of your vehicle, including the battery. In the meantime, watching and listening out for signs of trouble is an important step in helping you stay ahead of the curve.
If your battery's warning light is on, however, you should not wait. Bring your vehicle into our service center near Englishtown where our certified and factory-trained mechanics will test the battery with a device that gauges its strength and advises the next steps. Our technicians can even supply you with a printout of pertinent details regarding your battery. Our customer service protocol is to advise customers with the information they need to know.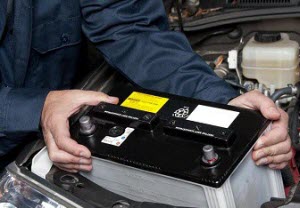 Our Professionally Trained Technicians Got You Covered
If it's time for a replacement, it will only be done so with a genuine Subaru one. When you bring in your vehicle, our technicians will be able to look under your hood, and with a trained eye, be able to spot any signs of trouble.  If something is wrong, they can take care of it while you're at our service center. If it's an extensive repair, or we need to order a part, Farmingdale drivers can be sure that their Subaru will get the attention it needs from our very capable, certified technicians.
Winter Car Battery Maintenance