About Freehold Township, NJ
The borough of Freehold is located in Monmouth County, NJ, and is home to some 12,000 residents, according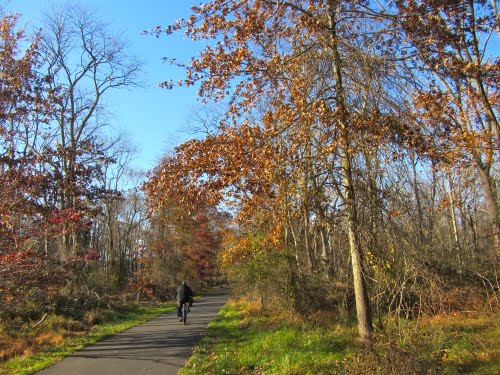 to the 2010 US Census. Historically, the area was home to the Lenni Lenape, who were the earliest known inhabitants. As a hunter-gatherer society, these prolific hunters, fisherman, and early farmers largely stayed in the same place while rotating campsites seasonally. It wasn't until 1498, when European explorer John Cabot came to the area, that non-natives inhabited the land.
The Dutch and English had fully taken over the Freehold area by the 17th century, and in 1664, the settlers began developing the area. In 1693, Freehold was officially established by an act of legislature and became one of the original townships in Monmouth County. The borough of Freehold was incorporated by the New Jersey Legislature in March 1869 and became independent of the township in 1888.
The Freehold Township is probably most famously known for being the site of the Battle of Monmouth during the Revolutionary War in June of 1778. You can visit the site today at the well-preserved Monmouth Battlefield State Park. Enjoy the image of 18th century rural America with a beautiful landscape of fields, woods, orchards and wetlands. Here, you'll find areas to hike, have picnics and even go horseback riding. On the weekend nearest to the 28th of June every year, people stage a reenactment of the Battle of Monmouth.
Today, there are lots of great things to do and see in Freehold. If you want to get outside and enjoy nature, Turkey Swamp Park is a local favorite. iPlay America is an indoor arcade that has awesome games and is fun for the whole family. And the Freehold Raceway Mall is a great place to spend the day indoors getting some retail therapy, if that's more your style.
Don't think the mall's name is arbitrary. The Freehold Raceway is still around and has been since the 1830s. The mall was built across the street from the raceway, so if you've had enough retail for one day, you can cross the street and see some harness racing. You can even see the Cane Pace at this raceway, part of the first leg in the Triple Crown of Harness Racing for Pacers. To see everything Freehold has to offer, you need a reliable way to get around. Few options are more efficient and more affordable than getting a beautiful used car. If you're looking for used cars for sale in Freehold, NJ, look no further than Freehold Subaru.
About Our Used Car Dealer
Our Used Car Dealer is located in the borough of Freehold, NJ. Since the beginning, our goal has been to provide our local Freehold, Manalapan and Marlboro drivers with quality automobiles they'll be happy to drive for years. We understand that not everyone likes the typical dealership experience, so we strive to make the car-buying process as easy as possible with unmatched customer service and full transparency. Our job isn't to find a car that matches the top of your budget. Our job is to find you a car within your budget that matches your personality.
In our sales department, we offer a huge inventory of used and certified pre-owned vehicles for you to choose from. We offer a full stock of certified pre-owned Subaru models that have been through a rigorous and extensive inspection. In addition, we carry a great selection of used vehicles of all makes and models, including the 2014 Ram 1500. Our sales team strives to know you as a person, so we can help you find the car of your dreams.
We know that buying a car isn't the only thing you might need us for. We want to ease the buying process as much as possible and continue helping you after you have your car. As a full-service dealership, we offer the goods and services you need to be a happy car owner.
Our finance team is happy to help you get the best financing terms available for your vehicle and your financial situation. We want you to be comfortable with your monthly budget, so we'll do our best to get you a great deal by working with our team of lenders. Whether you're trying to lease a car or take out a loan, our team stands ready to cater their services to your specific needs.
Once you have the vehicle of your dreams, signed the paperwork, and taken your new baby home, you'll want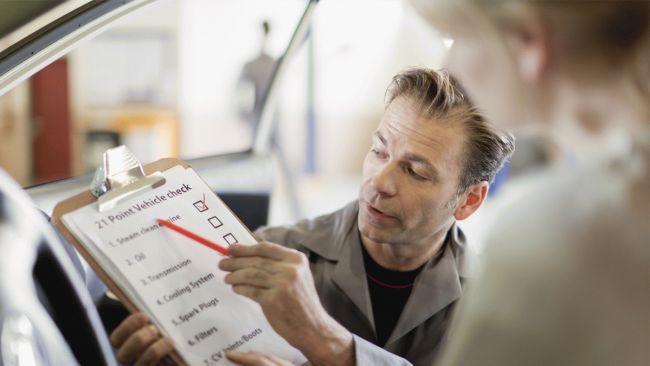 to start thinking about regular maintenance. We offer a world-class service center that can accommodate all of your vehicle's needs, from regular maintenance such as oil changes and fluid refills, to major services, such as transmission repairs and engine tune-ups. Our experienced technicians can handle just about any issue that comes up with your vehicle, whether it's a Subaru or not. We can even put your vehicle on a proper maintenance schedule to ensure it stays in top shape for as long as possible and gets the best resale value it can. At Freehold Subaru, we do it all. Stop by our showroom in Freehold, NJ, today to get the full experience.
Being a Subaru dealer, we are fortunate enough to be a part of the Subaru Love Promise. Subaru has made a promise to help local communities by partnering with nonprofit organizations to help with things like education, environment, health and more. We are proud to assist with our local Freehold and Jersey Shore communities.
Contact Us Today!
Are you ready to start your car buying journey with Freehold Subaru? We're happy to help. Feel free to peruse our online inventory to find a pre-owned vehicle suitable for you or stop by our show room where one of our dedicated will be happy to show you around. We offer convenient sales hours: Monday through Friday from 9 am until 9 pm and Saturday from 9 am until 5 pm. Give us a call at 888-811-7604 or contact us online to schedule a test drive with one of our friendly and helpful team members or stop by our showroom at 299 South Street. Always remember that our sales team is here for you. Contact us today!