Welcome to Freehold Subaru! We're your premier source for leasing and buying outstanding Subaru vehicles in the Manalapan, Marlboro, Englishtown, and entire Freehold region. If you have a lease that's coming to an end over the next few months, don't wait until it's too late. Get in touch with the ace dynamic finance team at our dealership to discuss your options.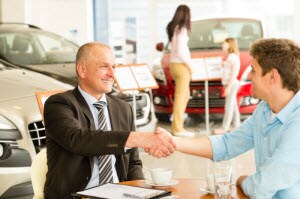 At Freehold Subaru, we'll work with you to make sure you get to drive away with a newer vehicle and will be able to maintain or even beat your current monthly payments when the time comes to return your currently leased vehicles. Our team can help you explore all your options, including why an early return might be wiser than waiting until your lease is up.
Early Lease Return
Pre-owned vehicles are always in high demand, which means our team is eager to look at your leased vehicle while helping you get behind the wheel of one that's newer and offering an incredible rate to boot! Whether you're looking to pick up a new Impreza, Outback, Legacy, or any other model vehicle, we can set you up.
Here are a few reasons why an early lease return might benefit you:   
   
Pre-owned Subaru cars and trucks hold their value well and are in demand.
   
You may be eligible for a rebate or special deal through Freehold Subaru.  
   
Avoid fees for scratches, dents, and other damage.   
   
Prevent fees for going over your allotted lease mileage.   
   
Eliminate the last months of payment on your lease through our waiver system.
We may be able to help you with a return on your off-brand vehicle, a lease that's not a Subaru make or model! Stop in and trade your leased vehicle from another brand and line for a newer Subaru Forester, Crosstrek, BRZ, or WRX, and get back on the road in style.
There are tons of reasons to choose a new Subaru, from its reputation for quality and comfort to reliability and performance. Leasing a new vehicle will always keep you on top of the game. If you're looking to do an early lease return in the Manalapan, Englishtown, Marlboro, or surrounding areas, visit our Subaru Finance Center at Freehold Subaru today!