When it comes to purchasing a vehicle in the Freehold, Englishtown, Marlboro, or Manalapan area, there are plenty of options to choose from, but one of the most popular is a new or used Subaru from Freehold Subaru. More specifically, a Subaru Impreza. The Impreza is an impressive sedan that was made to last for the years and miles.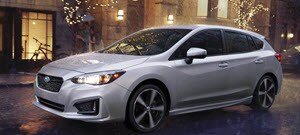 Those interested in the Subaru Impreza really can't go wrong. But the real question is which is better: purchasing the car outright or going with a Subaru Impreza lease?
A Little Bit of Everything
First, the attraction that people have to this vehicle should be explored. The popularity is likely because the Subaru Impreza offers a bit of everything. For a small family, an Impreza is a great family vehicle. However, with a Factory Sports package, the Impreza becomes a rather formidable performance vehicle.
Why People Prefer a Lease
As far as leasing or buying, a reason why people choose a Subaru Impreza lease is that they'll have the opportunity to drive a vehicle without much in the way of maintenance issues. Typically, leases go anywhere from two to four years. This is usually the time frame when a new vehicle might have a few mechanical issues. By that time, the lease will likely expire, and the person can lease a new car and once again avoid any potential mechanical issues.
Purchasing an Impreza
If a person wants to own a vehicle, perhaps with the hope of one day ridding themselves of a vehicle payment, Subaru financing can offer various options for a person to purchase a vehicle rather than going for a lease. This gives the individual a bit more freedom in terms of driving the car more often and customizing the vehicle as they see fit.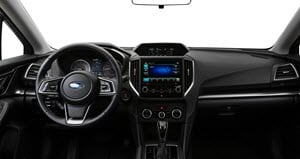 Whether you're looking to purchase a previously owned Impreza, or you're interested in buying or leasing a 2017 Subaru Impreza, you'll likely be very happy with the vehicle. Whether you're using your Subaru Impreza Lease as a family vehicle, or your purchasing the vehicle outright to have a sporty and powerful car to drive, this vehicle has a lot to offer.
If you're from the Marlboro, Freehold, Englishtown, or Manalapan area, and you're interested in purchasing a new car and you want to see what the Impreza has to offer, you'll want to contact us at Freehold Subaru to schedule a test drive. Simply call us on the phone, chat with us online, or stop by our showroom in person. We'd be more than happy to help you decide on a Subaru Impreza lease or purchase. We look forward to hearing from you!