It can be tough choosing between new Subaru models, especially with the consistent power of the 2016 Forester and energetic performance on the 2016 Outback. Both models come with robust, reliable engineering and a comfortable interior for a satisfying ride quality throughout Freehold, Farmingdale, and Adelphia.
If you're considering a Subaru crossover SUV and can't decide which model has the best features for your lifestyle, take a look at our on-brand comparison between the 2016 Subaru Forester and the 2016 Subaru Outback.
2016 Subaru Forester Overview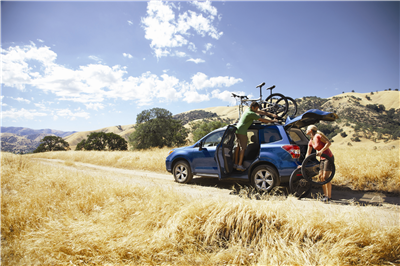 The five-passenger 2016 Subaru Forester crossover SUV is offered in six trim styles, each with standard four-wheel drive and an efficient four-cylinder engine for optimal handling and above-average off-road capabilities.
The 2.5i, 2.5i, 2.5i Limited, and 2.5i Touring trims are capable of 170 horsepower, while the 2.0XT Premium and 2.0XT Touring trims are capable of a potent 250 horsepower. Each provides an energetic and powerful performance, whether you're going camping outside Freehold or running errands in Farmingdale and Adelphia.
The Forester's lowest two trims have a six-speed manual transmission, while its highest four trims have a six- or eight-speed continuously variable transmission (CVT). Each is designed for optimized fuel efficiency and handling so you can make the most out of your ride.
We recommend the Forester for busy families and off-road enthusiasts alike. The cargo space inside its cabin provides the flexibility you need, while its four-wheel drivetrain is well-suited for adverse weather conditions or off-roading.
2016 Subaru Outback Overview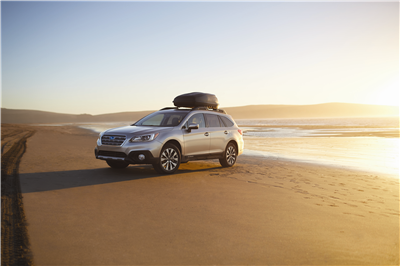 Like the Forester, the 2016 Subaru Outback wagon seats five passengers and offers impressive off-road capabilities with its standard all-wheel drive. The 2016 Outback is offered in 2.5i, 2.5i Premium, 2.5i Limited, and 3.6R Limited trims, which are manufactured with a six-speed CVT for seamless gear shifts.
Its lower three trims have a 175-horsepower 2.5-liter four-cylinder engine, while its highest trim has a 256-horsepower 3.6-liter six-cylinder engine. Consistent in its power output, the Subaru Outback proves itself an efficient and dependable wagon, with a comfortable cabin designed for flexibility and versatility.
Choosing the Outback or the Forester
The Subaru Forester and the Subaru Outback are both suited for adventures on and off the road while providing the comfortable space that families require for daily transportation and routines. Each comes with top crash test scores and a variety of technology features to choose from plus a similar ride quality.
Choosing between the two ultimately comes down to your preference in body style. If you prefer driving a small compact SUV, the Subaru Forester may be the right choice for you. On the flip side, the Outback may be your best option if you enjoy the look and handling that comes with a wagon.
Test Drive a 2016 Outback or 2016 Forester at Freehold Subaru Today
If you're interested in driving a Subaru SUV but don't know which is best for your lifestyle, Freehold Subaru has a full inventory of Foresters and Outbacks in our inventory for you to consider. Schedule a test drive of your chosen model with us today!