If you want maneuverability but need the extra cargo space, a crossover is perfect for you. These trusty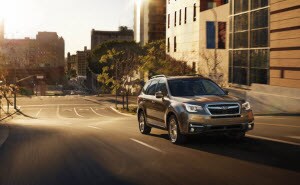 vehicles can haul all your extra cargo or passengers and still weave through city streets without a problem. Crossovers have become quite popular with drivers in the Englishtown, Manalapan and Marlboro areas, so you know you're going to have quite a bit to choose from.
Finding the right crossover for your needs can be challenging, so we've tried to make it easy. The 2018 Subaru Forester and the 2018 Ford Escape are two of the best options available. We've compiled this handy Subaru Forester vs. Ford Escape comparison so you can learn which of these incredible crossovers is best for you. Contact us today with any questions!
Performance
Dominating the road may not be something you're overly concerned with in a crossover, but performance is important all the same. You need to know if your vehicle can reliably and efficiently get you out of a tough spot, and not just get you from point A to point B. Fortunately, both of these crossovers perform very well. Comparing baseline models, the Forester gets 170 horsepower just to start with. The Escape lags behind with 168 horsepower, but it's still impressive.
The problem arises when you look at fuel economy. Despite the fact that the Forester has the horsepower advantage over the Escape, it's fuel economy is considerably better. The base Forester gets an EPA-estimated 28 mpg combined while the Escape only gets an EPA-estimated 24 mpg combined.
Off-Road
The names of these crossovers would imply that both would expertly take you off the beaten path. However, only the Forester is truly prepared for serious off-road driving. Some escape models offer four-wheel drive which can be helpful conquering hazardous conditions, but the Forester was engineered like all other Subaru's, with all-wheel drive standard on every model.
Descending can be the most dangerous part of driving over hazardous conditions, but the Forester prepares you with its X-Mode with Hill Descent Control. With just the press of a button, the system will automatically optimize the throttle, AWD, stability and traction control allowing you to tackle almost any slippery or rough incline you might come across
Interior
If you're planning on bringing your family with you in the back seat, you need to know they'll be comfortable. Nothing can ruin a road trip like constant complaining, so the Forester made sure to provide ample room for everyone. The driver can experience 41.4 inches of headroom and the rear passengers get 39.8 inches. The Escape, unfortunately, lags behind again, only offering 39.9 inches and 39 inches of headroom to the front and rear passengers respectively.
That may not mean much to you if you're planning on hauling cargo more often than people, but the Forester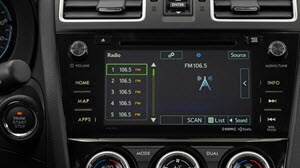 wins out there as well. The Escape features 68 cubic feet of cargo space with the seats down, but that can't really compete with the Forester's available 74.7 cubic feet.
Test Drive the 2018 Subaru Forester
Competition between the Subaru Forester vs. Ford Escape may have been tough, but the Forester reigns supreme at the end of the day. Reading about it will only get you so far, however. For a true understanding, you need to experience the Forester for yourself.
At Freehold Subaru, our friendly team is happy to offer all the assistance you need discovering if the Forester is right for you. Visit us or call (888) 684-6202 to schedule your test drive today!