Motorists in the Tennent, NJ area don't have to search the ends of the earth for a quality Subaru vehicle. Actually, Freehold Subaru, your Subaru dealer near Tennent, is only 5 miles away. Given that you're so close to our Subaru dealer, we should give you a few reasons as to why you should come by and test drive a Subaru.
Digital Showroom & Free Research Tools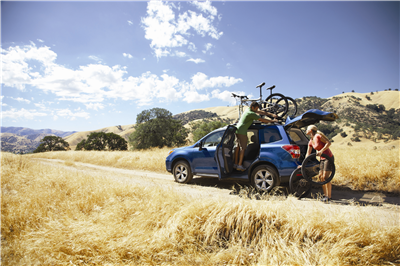 Even though we're so close to Tennent, you don't have to make the trip to our lot, because you can view our entire Subaru inventory on our website. Our digital showroom is a great way for you to get a look at our latest Subaru lineup. You can view this at your own pace and at any time of day. Our digital showroom is open 24/7.
As a Subaru dealer near Tennent, we understand that buying a car is a process that involves a lot of research. You should do research to make sure that you know exactly what you're paying for. That's why we have an extensive library of research tools that are free for you to use to help you make your decision.
To better understand our Subaru models, we have a large collection of vehicle reviews. In these detailed articles, you'll learn about the key features of our Subaru lineup. These articles focus on engine power, vehicle design, technology and safety. You'll learn everything you need to know to help make your decision.
Have you ever wondered how our models measure up to the competition? Our vehicle comparisons will satisfy that question for you. These articles place our models right next to similar vehicles to draw a comparison as to which vehicle offers you more. These articles focus on several categories, including engine performance, interior comfort and entertainment. Our vehicle comparisons give you an in-depth look at what our vehicles offer over others.
Helpful Staff & Expert Service
By reading our vehicle reviews and comparisons, you'll gain a wealth of knowledge about our Subaru lineup. These articles will prepare you for the best step of the research process: the test drive. Getting behind the wheel of your favorite vehicle will give you perspective on what you read and you'll see how it handles on the road.
Our friendly and knowledgeable sales staff can help you get into the driver's seat of your favorite Subaru model. They'll happily answer any questions you have about our vehicles. They thrive on getting you the right car.
When you purchase a Subaru from us, our fully-stocked Service Center is here to help keep your Subaru in tip-top shape. Our team of certified technicians will work diligently to make sure that your vehicle performs at its best. They'll even let you know about your maintenance schedule, so you can stay on top of services and enjoy driving your Subaru for many years to come.
Freehold Subaru is conveniently located at 299 South Street in Freehold. From Tennent, get on NJ-33 E. Take the US-9 S/NJ-79 exit towards Lakewood. Merge onto US-9 S, then take the exit toward NJ-79/ NJ-33. Turn right onto Stonehurst Boulevard, then a right on Schanck Road. Continue on South Street and you'll see our dealership on the right.
At Freehold Subaru, we are proud to help people from Tennent find a vehicle that is right for them.