Although to some it may be a small, unincorporated community, the residents of Morganville, NJ, are proud to call this town home, both because of its laid-back nature and its access to exciting modern amenities.
Just a quick drive from vibrant New York City, Morganville provides residents and visitors the perfect combination of small-town life and the type of jobs and recreational access that can only come from living in a big city.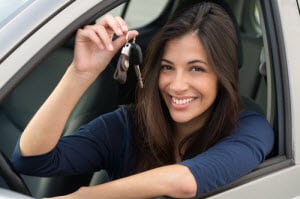 If you're ever in the Morganville area, make sure to pay a visit to Peppadew Fresh Vineyards, where you can buy wine made from grapes grown in New Jersey.
If you live in Morganville, or are simply paying a visit to this wonderful community, you need the right used car to get around in. Find out why your best source for a used car dealer near Morganville, NJ, is Freehold Subaru-also serving Manalapan, Freehold, and Marlboro.
Why Freehold Subaru?
Finding the right car for your family means partnering with a dealership that is dedicated to giving you the best car buying experience possible, and that's exactly what you'll get when you trust Freehold Subaru to help you find a great used car. Unlike other used car dealerships near Morganville, NJ, Freehold Subaru is wholly focused on you and your needs.
The great thing about shopping for a used car at Freehold Subaru is our gigantic inventory of new and used vehicles you'll be able to choose from. We stock only the finest used Subaru models-as well as other vehicles-including the Impreza, the Legacy, and much, much more. Freehold Subaru gives you the most choices possible to find the used car that fits you.
Partner with Freehold Subaru and you'll be getting a car-buying experience that's focused on your needs and wants instead of the dealer's bottom line.
Meet Our Dedicated Staff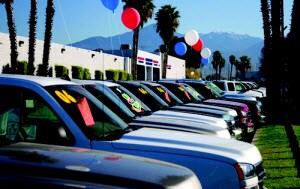 The reason that Freehold Subaru can give customers like you such a high level of service is thanks to our committed staff. Every member of the Freehold Subaru team is enthusiastic about helping you, making for a once-in-a-lifetime dealership experience that you won't soon forget.
Sometimes, picking the right car is hard, which is why our sales staff is here to help you whittle down your choice until you find the perfect used car. Once you know what excellent Subaru model you want to purchase, our finance team can help you secure the funding you need. Lastly, our service and parts department can give you the maintenance you need to stay on the road.
When you work with the team at Freehold Subaru, you'll know that you're in the right hands. Visit us once and we're sure you'll come back every time you need a great used Subaru car.
Visit Your Hometown Used Car Dealer near Morganville, NJ
When you're looking for the right used car for your family, the most important decision you can make is working with a dealership that has your best interests at heart. If you live in Manalapan, Freehold, or Marlboro, you can stop into Freehold Subaru, the best used car dealer near Morganville, NJ. Stop in our lot to purchase an excellent pre-owned car today!