Marlboro, NJ, is a township that dates back hundreds of years. The area now occupied by Marlboro was initially settled in the year 1600 by a tribe of Native Americans known as the Lenni Lenape.
After numerous settlers from around the world called the area home, Marlboro was founded as a township in 1848, getting its name for the rich deposits of marl-a type of mudstone-discovered around the town. In fact, the exporting of marl as fertilizer was Marlboro's first industry.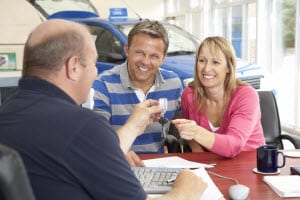 Marlboro is home to many historical sites that may be of interest. Of particular note are the Marlboro Tree-the largest black willow in the state-and the site of the Battle of Monmouth, a conflict of the Revolutionary War.
To take you between these sites, you might need a used car, and Freehold Subaru is a used car dealer near Marlboro ready to serve you.
About Freehold Subaru
Freehold Subaru is dedicated to providing the best used car shopping experience in New Jersey. We serve numerous communities, including Marlboro, NJ. Our knowledgeable sales staff is eager to guide you every step of the way through the car buying experience, from when you walk onto the lot until you drive away with your new car.
We know that every customer is different, which is why we're dedicated to helping you find the used car near Marlboro, NJ that's a perfect fit for you and your family. Once you've selected your car, we can help you take advantage of our great financing options.
Freehold Subaru's commitment to its customers never ends, even after you've purchased your used car. When you need routine maintenance or larger fixes, our service center is here to help. We'll keep your car running like new long after your purchase.
Find Your Used Car near Marlboro, NJ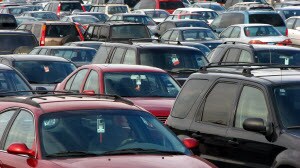 Our inventory of used cars simply can't be beat. We stock a range of makes and models to give you the widest selection possible; we have sedans, SUVs, vans, and much more. You can check out our selection of used cars online and sort by numerous categories that allow you find the exact car that you want.
Once you've found the perfect used car, you should schedule a test drive to make sure it lives up to your expectations. At Freehold Subaru, our only concern is that our customers leave the lot satisfied with their experience and with the used car they've selected.
If you're always looking for the best deals, don't forget to check out our Freehold Subaru specials. We routinely offer great savings on pre-owned vehicles that are perfect for people looking for the right car at the right price.
When you're looking for a used car dealer near Marlboro that takes customer satisfaction seriously, look no further than Freehold Subaru. If you have any questions about our inventory or need directions to the dealership, visit our website today to chat with a representative or call us at 888-811-7604.