A modern town that still offers the timeless aspects of a close-knit community, Farmingdale, NJ, is one of the most interesting towns in the entire state. At its founding, Farmingdale had a small presence, with a few stores and ten dwellings covering half a square mile. In modern times, the town has blossomed to include 1600 residents that wouldn't trade Farmingdale's small-town charm for anything in the world. Still only covering half a square mile of land, Farmingdale's commercial district offers citizens and visitors with modern convenience without sacrificing ties to the past.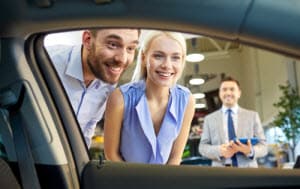 Although small, taking a tour of everything that Farmingdale has to offer requires having the right used car at your disposal. If you're looking for a great used car dealer near Farmingdale, NJ, your number one choice is Freehold Subaru-your trusted local Subaru dealer.
Used Car Dealer Farmingdale NJ
Since our founding, Freehold Subaru has been wholly focused on providing the residents of Farmingdale, NJ, and the surrounding areas with the high-quality assistance they need and deserve. Where other dealers are focused on their bottom line and making a sale at all costs, Freehold Subaru is focused on you. Walking in our doors means getting access to a one-of-a-kind dealership experience and a massive inventory of both new and pre-owned Subaru vehicles. Instead of dealing with the stress and aggravation that comes from working with other dealerships, you need a dealership like Freehold Subaru that treats you like a valued family member.
We'll do everything we can do to make the process of buying your next car easy, hassle-free and, most of all, fun. No other used car dealer near Farmingdale, NJ, is as focused on you as we are at Freehold Subaru.
Meet Our Service-Oriented Staff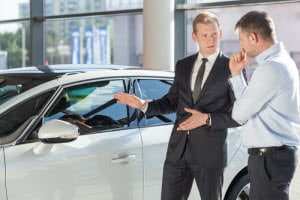 Visit Freehold Subaru and you'll immediately see what makes us different from other dealerships: our staff. The entire team at Freehold Subaru is dedicated to helping you in whatever way possible. If you're having trouble picking the right Subaru vehicle, our knowledgeable, helpful sales staff can guide you through our inventory until you find your dream car. Once your choice is made, our expert finance team will help you secure the funding you need to drive off our lot in your new car. Finally, when it comes time for a tune-up, our service and parts department will repair your vehicle and get you back the road as quick as can be.
Shopping for your new used car at Freehold Subaru means working with a staff that is dedicated, passionate, and eager to help you in whatever way you need.
Visit a Used Car Dealer near Farmingdale, NJ, You Can Trust
For car shoppers in Farmingdale, Monroe Township, and Freehold, there's no better dealership than Freehold Subaru. Offering dedicated service, an amazing inventory, and the best staff in the business, the only used car dealer near Farmingdale, NJ, that you should trust to find your next vehicle is Freehold Subaru. Come see us today and find out how rewarding car shopping can be when you work with a dealership that is solely focused on helping you and your family.