It's a fact: you need good tires. No matter what type of car you drive, it is important to make sure you have the best tires available. They are an essential part of any vehicle, so when they wear out, you need quality replacements. Luckily, it is simple to find optimal tires for your Subaru.
Here at Freehold Subaru, we are happy to educate about our quality Subaru models and all the features that go with them, down to the very four wheels that grant you motion. Let us show you and other drivers in the Freehold, Farmingdale, and Marlboro area how to decide which tires work best for you and your Subaru.
Which Tire is Right for You?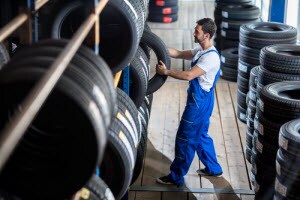 If your tires are worn down, the first step you need to take is learning what Subaru model you drive.
Step two is to find out your tire size. Dust off your model-specific Subaru manual to find the information you need. You might want to consider sticking with the same brand as your previous tires, but if you're feeling a bit adventurous or curious to try something new, feel free to consult us about other tire options to branch out.
Either way, you first know which tire is right for you by your Subaru's model and your Subaru's tire size.
Subaru Tire Size Guide
The seemingly nonsensical mess of letters and numbers that represent tire size can be confusing. That is because tires are listed in metric size, which most American drivers are not familiar with. That's okay! We are happy to guide you along and, once you do know how to read tire sizes, you'll be a master at navigating inventories whether online or in-store.
A metric tire size will look something like 225/65R17. Though it looks complicated, it turns out that each of these numbers represent something specific. For instance, the first number corresponds with the three digits before the forward slash, indicating a tire's width. Following the sample size, they would be displayed in bold, like 225/65R17.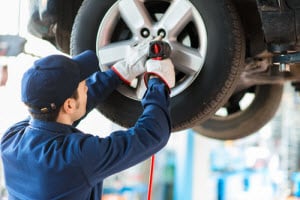 The next number ties to the two digits after the forward slash, depicting the aspect ratio or the correlation between height and width, as shown here: 225/65R17. This number is a percentage, so for the example, it'd be 65%. That percentage means that the tire's height is 65% of its width.
Don't get tripped up by the sudden appearance of a letter. The capital R simply stands for radial. Then, the numbers after the R indicate the radials that run across your tire. Thus, in 225/65R17, the 17 would represent wheel diameter of your car.
And that's all there is to it. Now you know how to read tire sizes.
Tire Size Guide - Subaru Models
Below is a simple but informative chart that will help you find the right tires for your Subaru. To make things easier for you, we've listed the current model Subaru vehicles with their corresponding tire sizes. Review the table and take note of your size. Just keep in mind that these sizes are for the base-trim models. Some higher-trim levels may vary in tire size.
Year/Model                                                    Tire Size
2017 Subaru BRZ                                           215/45R17
2017 Subaru Crosstrek                                  225/55R17
2017 Subaru Forester                                     225/55R18
2017 Subaru Impreza                                     205/55R16
2017 Subaru Legacy                                      225/55R17
2017 Subaru Outback                                    225/65R17
2017 Subaru WRX                                         235/45R17
Where to Get New Tires
Now that you know how to identify which tires are right for you, complete with comprehending your Subaru's specific tire size, the only thing left is to know where to get them. Easy! You need to go no further than right here at our Subaru dealership.
For drivers in the Freehold, Farmingdale, and Marlboro area, Freehold Subaru is eager to help you. With our expertly-staffed tire shop, we can assist you in finding the right tires for your Subaru. Browse our inventory online or come see us in store today, conveniently located at 229 South Street in Freehold, NJ.