One of the most crucial factors when you're shopping for a new car to help you get around Freehold, Marlboro, Englishtown, and Manalapan is choosing a model that offers you an impressive suite of safety technology. While there are countless vehicles available with advanced safety systems, the only one that offers you the level of comprehensive protection that you deserve is the tremendous Subaru Impreza.
Whether you're looking for passive or active safety systems, the Impreza delivers, making this the premier compact car for safety-minded consumers. Learn more about the multiple safety features in the 2017 Subaru Impreza, and find out how you can test drive this one of a kind compact car.
Subaru EyeSight Technology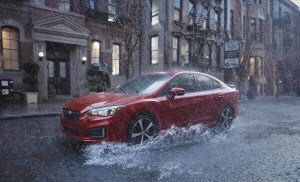 If you're like most drivers, then you want your vehicle's safety systems to help you avoid serious wrecks when you're behind the wheel, and accident avoidance is probably the best reason to make your next compact car the Subaru Impreza. Available in the Impreza is Subaru's EyeSight technology, a suite of active safety technology designed to prevent serious wrecks.
A few of the most exciting features you'll get access to when you choose EyeSight technology includes adaptive cruise control, pre-collision braking, lane departure warning with lane-keep assist, and pre-collision throttle management. With EyeSight technology, you'll be able to stay safe and secure whenever you hit the road.
Subaru Starlink
Unfortunately, even if you drive as safely as possible and have access to EyeSight technology, accidents can and do happen. When an accident unfortunately occurs, then you want to make sure you'll get help from emergency services as soon as possible. Luckily, when you choose to drive the 2017 Subaru Impreza, you'll be able to equip your vehicle with a Subaru Starlink system, which allows you to get the assistance you need after an accident.
Subaru Starlink comes equipped with several excellent features that help keep you safe after a wreck, including SOS Emergency Assistance, Automatic Collision Notification, Vehicle Security Alarm Notifications, and Enhanced Roadside Assistance. Total protection is easy when you have access to the Impreza and Subaru Starlink technology.
Choose a Vehicle Built for Safety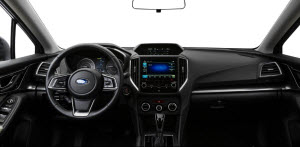 A factor that many car buyers fail to consider when researching safety features is how a vehicle was constructed, but this is one of the top reasons to drive the Subaru Impreza. Unlike some other compact cars, the Impreza was designed with safety in mind. The frame of the newest Impreza has been constructed using high-strength steel, which has improved this vehicle's ability to absorb impact by an astounding 40%. The Impreza's frame is also 70% more rigid, adding an extra layer of durability.
Protect Yourself in the 2017 Subaru Impreza
When you're ready to purchase a new car that offers the safety features you deserve, your top choice is the Subaru Impreza. Learn more about the safety features of the dependable Subaru Impreza by scheduling a test drive today at Freehold Subaru.
The team at Freehold Subaru is privileged to serve the citizens of Manalapan, Englishtown, Marlboro, and Freehold, and we would be honored to help you find a car that's perfect for you and your family. Start shopping with us today.