Each new vehicle released in the United States is rated for fuel efficiency by the Environmental Protection Agency, or EPA. Subaru is a Japanese automobile manufacturer that has been in business since 1954. Today, the company creates vehicles that are known for their reliability, drivability, and great fuel efficiency.
If you're looking for a powerful, durable vehicle that doesn't guzzle gas, you'll want to check out Subaru's vehicles. The variety of engine options in each class provide choices for size, horsepower, and fuel economy to suit your needs.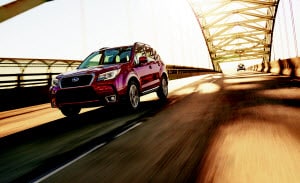 Do you have questions about your vehicle's gas mileage? Contact us here.
Efficient All-Wheel Drive
All of Subaru's vehicles are equipped with the company's famous Symmetrical All-Wheel Drive. Front-wheel drive vehicles will typically achieve better fuel efficiency ratings than vehicles with all-wheel drive since sending signals to all four wheels requires the use of more energy.
Subaru has been successful in creating cars that are equipped with all-wheel drive, but are still able to achieve exceptional gas mileage. All-wheel drive is especially helpful when driving on slippery road conditions, particularly on icy winter days in Freehold, Englishtown, Manalapan, or Marlboro, but you'll still want to save money at the pump by opting for a car that has reasonable fuel efficiency.
2017 Subaru Outback
The 2017 Subaru Outback has been rated to achieve an EPA-estimated 25 city/32 highway MPG. This means that if you drive the Outback around on city streets for 25 miles, you'll only have gone through a single gallon of gas. The fuel efficiency of any vehicle will be affected by different engine options that produce different levels of power.
The 2017 Outback has two engine options: a four-cylinder that yields 175 horsepower and a six-cylinder with 256 horsepower. When the engine is larger and more powerful, it'll naturally consume more fuel, so the six-cylinder engine achieves a slightly lower rating of 20 city/27 highway MPG.
2017 Subaru Legacy
This comfortable sedan is rated to achieve an EPA-estimated 25 city/34 highway MPG, which is suitable for a midsize sedan and even more impressive for a car equipped with all-wheel drive-a rarity in the class.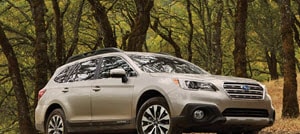 2017 Subaru Forester
The Subaru Forester will allow you to achieve an EPA-estimated 26 city/32 highway MPG when you opt for the automatic transmission. The standard transmission on this compact SUV is manual and can reach 22 city/28 highway MPG.
Test Drive a Subaru Today!
Now that you have a better idea of the great fuel economy offered by Subaru models, you can decide which is the best suited to your lifestyle. Whether you're looking for a large off-roading SUV or a compact city commuter, you'll find a Subaru option that will last you for years on your drives around Freehold, Englishtown, Manalapan, and Marlboro. Once you've decided on a model you'd like to try out, contact Freehold Subaru to schedule a test drive. We can't wait to see you in our showroom!