One of the most popular class of car for drivers in the Englishtown, Freehold, Manalapan, and Marlboro areas is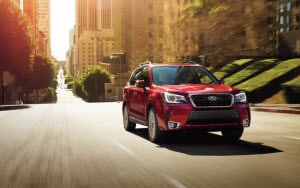 the crossover SUV. Crossovers offer considerably more interior space than a sedan, but are much easier to drive than full-size SUVs. With their popularity, however, comes a very competitive market, meaning there are a wide variety of options to choose from.
The 2018 Subaru Forester vs. the 2018 Nissan Rogue are among the best crossovers available and both have a lot to offer, but only one can be the best for you. Learn about the differences between the Subaru Forester vs. the Nissan Rogue, and discover which of these impressive crossovers is best suited for your needs. With any further questions, feel free to contact us.
Performance
While you can generally expect a new car to get you where you need to go, you deserve more than that basic requirement. Both crossovers offer exceptional performance. When comparing their base models, the 2018 Forester and the 2018 Rogue get 170 horsepower. However, the 2018 Forester has an edge with an EPA-estimated 28 MPG combined, compared to the 2018 Rogue's EPA-estimated 27 MPG combined.
The real difference comes as you increase trim levels. The top-level Subaru Forester features a 2.0L turbocharged engine that can deliver 250 horsepower. The Nissan Rogue, however, never gets an increase in horsepower, maintaining its 170 horsepower. Miniscule differences may go unnoticed, but a difference of 80 horsepower is substantial enough to offer a completely different driving experience.
Interior
Taking a look inside these crossovers, you'll find similar interiors, both with space and comfort. The 2018 Forester offers a bit more, though, with extra room for your rear passengers. For the most part, however, you're going to have ample room to move around, no matter which crossover you choose.
The real difference is in cargo volume. With the seats down, the Nissan Rogue can offer an impressive 70 cubic feet of cargo space. While that can handle most situations, it can't compare to the Subaru Forester's massive 74.7 cubic feet of available space. If that wasn't enough, the Subaru Forester does all this while being inches shorter and a hundred pounds lighter.
Safety
Whether you're planning on using your crossover as a personal vehicle or one for the entire family, safety is the most important aspect. The experts at Subaru understand this, and went to great lengths to make sure the 2018 Forester was equipped to protect you and your passengers. It earned a 5 Star Overall Rating from the National Highway Traffic Safety Administration (NHTSA), while the 2018 Rogue only earned four stars.
Technology behind safety features these days is advanced, and both the Subaru Forester and the Nissan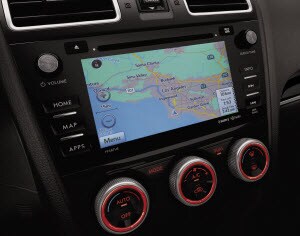 Rogue have driver-assistance systems. However, the Subaru Forester offers its incredible EyeSight® Driver Assist Technology. This system uses two color cameras to read the road ahead of you to detect lane departures. Plus, this safety system comes with Adaptive Cruise Control, the Pre-collision Braking System, and Lane Keep Assist. The Nissan Rogue offers some similar features, but it's not quite as advanced.
Test Drive the 2018 Subaru Forester
While the Subaru Forester vs. the Nissan Rogue comparison was close at times, the 2018 Subaru Forester comes out on top. Find out for yourself what makes the Subaru Forester superior by taking it for a spin. If you live in the Manalapan, Freehold, Englishtown, or Marlboro areas, stop by Freehold Subaru to get behind the wheel. Our helpful team will make sure you have all the help you need discovering if the Subaru Forester is right for you.
Visit us, or call us to schedule your test drive today!