Clarksburg is a unique town located in Millstone Township in Monmouth County, NJ. Clarksburg has a population of more than 2,000 people and is home to NBA basketball star J.R. Smith.
The surrounding township, Millstone, was officially formed into a township on February 28, 1844. Millstone is now home to nearly 11,000 residents.
Millstone Township has many recreational sites and activities for residents and visitors to enjoy. You can find many public parks within Millstone, such as the Abate Park, the Rocky Brook Park, and the Wagner Farm Park, for lots of outdoor fun and relaxation.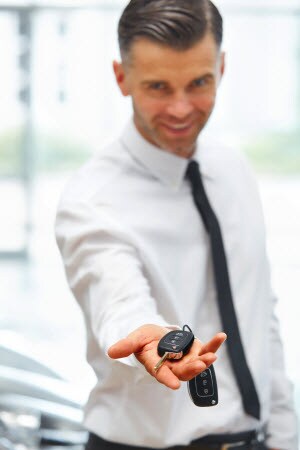 Clarksburg residents are always at the forefront of the community's priorities, and the same is true at Freehold Subaru.
Freehold Subaru Clarksburg
Freehold Subaru offers Clarksburg drivers the best in Subaru inventory and services. This hardworking dealership focuses on making the simplest and most efficient car buying experience possible.
Clarksburg drivers can easily access reliable and superior vehicles from the Freehold's new and used inventory. The broad inventory of certified pre-owned vehicles Freehold Subaru has available is perfect for all drivers looking for quality and inexpensive cars. These certified pre-owned vehicles are tested with a rigorous 152-point inspection to certify quality, safety, and endurance. Warranties and 24/7 roadside assistance are also available with all certified vehicles, so drivers can drive off the lot with ease.
Lastly, a CARFAX report complete with the vehicle's full history is available with every certified car, so you know exactly what you're buying before you sign the dotted line.
Conveniently located only a few miles from Clarksburg, Freehold Subaru is proud to service you and all of your car needs.
Freehold Subaru Services
Freehold Subaru will give you the best that Subaru car services have to offer. The talented and skilled staff, salespersons, and quality inventory at Freehold Subaru guarantee their unbeatable service. All local buyers have access to the latest Subaru vehicle models on the market at Freehold Subaru, including the Legacy, Forester, Impreza, Outback, and BRZ.
At Freehold Subaru, it's guaranteed that customers will receive the support they need and more with the incomparable financing team. The finance team is here to help you make sure that you get the best deal no matter if you want to buy, finance, or lease.
Buyers can also depend on the auto body repair service center at Freehold Subaru. Clarksburg drivers will always receive the best that Freehold Subaru has to offer, starting with the initial purchase and throughout your service visits to follow.
If you're in the Clarksburg area and need a quality car, contact Freehold Subaru to find out how you can get the best car for your needs today.