The Subaru BRZ is designed to dominate Freehold, Farmingdale, and E nglishtown's roadways. A sturdy and stylish sports car, the BRZ's assertive and aggressive performance leaves competitive models such as the Chevy Camaro and the Ford Mustang in the dust.
To see how the potent BRZ stacks up against the Mustang, look at our comparison that breaks down their performances on the highway.
Engines at the Ready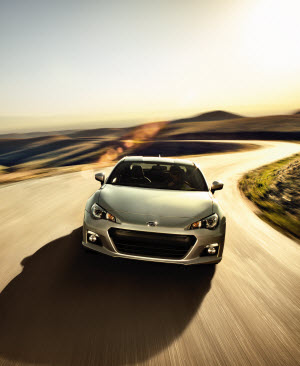 Bold and assertive, the Subaru BRZ is anything but shy. With its forceful 2.0-liter four-cylinder engine, the BRZ produces a self-assured 200 horsepower as it sails down the expressway.
The BRZ is available in Premium, Limited, and Series Hyper Blue trims, each equipped with powerful and energetic shock absorbers, a four-wheel independent suspension, a rear-wheel drivetrain, and lightweight driving dynamics.
An efficient and sporty six-speed manual transmission comes standard on the BRZ, but shoppers may choose a six-speed automatic if they feel comfortable with a traditional choice. Manual transmission, however, produces a more substantial and consistent power output.
The Ford Mustang is available in six trims: V6, EcoBoost, GT, EcoBoost Premium, GT Premium, and GT 50 Years Limited Edition. Like the Subaru BRZ, the Ford Mustang has a standard six-speed manual transmission or an available six-speed automatic transmission. Rear-wheel drive is standard, and several engine configurations are available.
The Mustang is fast and quick to accelerate like the BRZ, but the ride itself is jerky at times and its braking more abrupt. The Mustang is still fun to drive, though its acceleration is a bit more reserved than the BRZ.
The BRZ also boasts an impressive fuel economy compared to similar sports cars, including the Mustang. If you're looking for a sports car with a powerful engine, an efficient performance, and nimble handling, the Subaru BRZ is the sports car for you.
Aggressive and Sleek Exterior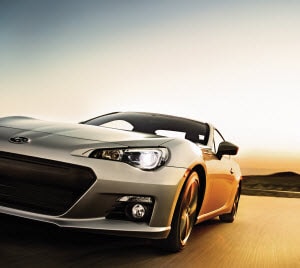 It's hard to keep your eyes off the Subaru BRZ, especially with its assertive styling and dynamic exterior. Muscular with a boldly sculpted body, the two-door Subaru BRZ's commanding curves and low-slung build lend themselves to a commanding, attention-grabbing road presence. Its interior cabin comfortably seats four passengers and comes with standard leather upholstery on its higher two trims, Limited and Series Hyper Blue.
The most recent Ford Mustang maintains its signature exterior engineering but with flashy accents. The Mustang is a bit smaller than the Subaru BRZ. It seats four but its backseat is a bit snug, especially for tall adult passengers.
Driving's a Breeze in the BRZ
The Subaru BRZ's powerful engine, adept handling, and eye-catching exterior come at an unbeatable value compared to the Ford Mustang. The Subaru BRZ nimbly maneuvers through traffic in Freehold, Farmingdale, and Englishtown with unmatched confidence and agility.
You can schedule to test drive a BRZ at Freehold Subaru online or you can call (855) 626-7035.