Child safety has been a hot button issue lately as it should be. Every day, it seems like we're seeing some tragic accident that results in harm or even death to a child, which could've been avoided with a few more proper precautions. Everyone knows that placing your child in a safety seat while in the car is essential to keeping them safe in case of an accident, but if you don't install the seat properly, it's just as bad as not having one at all-in fact, it can even be worse!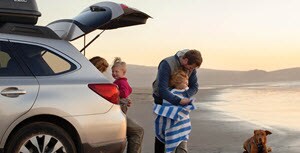 No parent wants to see their child harmed. To that end, it's important to know the proper means to install your car seat so that your child is kept safe at all times. Read these detailed tips and tidbits of advice on how to properly install a car seat so that if the unthinkable happens, your child is protected.
Properly Install a Car Seat
The crucial factor to properly install a car seat is simple: read the instructions! Every car seat, and every make and model of car, has different requirements, anchor points, and best practices to install a car seat in the most secure way possible. There are generally two methods used: the LATCH system lower anchors or securing it with the seat belt. If the latter is the method used, pay very close attention to the instructions for accomplishing this.
Avoid the Front Seat!
Far too many parents think that keeping their baby up front is the best option as it allows them to quickly reach the child. The truth is that placing a car seat in the front of your car is a recipe for disaster. Always put the child safety seat in the back of the car, preferably on the passenger side so you can easily see the child. This will help to avoid injury should you have a frontal collision and the airbags deploy.
If you must place the safety seat up front, make sure it faces to the rear and not to the front. The key idea is to ensure that if the airbags deploy, they do not strike your baby as the force could cause serious injury or death to a young child.
Make Sure It's Secure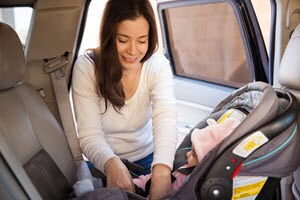 After installing the seat, make sure there's no sag whatsoever. The more tightly it's secured, the better off you are. In no case should it move more than one inch to the side, forward, or back. If your seat has a top strap, make sure it's securely tethered to keep the child's head secured.
Watch the Angle
Most car seats will have a built-in indicator and adjuster to ensure that the seat is installed at the right angle. Again, this will help to limit the child's movement in case of a collision and protect them from head, neck, and body injury.
Learn More at Freehold Subaru
If you live in the Manalapan, Englishtown, or Marlboro regions and have questions about how to properly install a car seat in your new Subaru vehicle, the technicians at Freehold Subaru can help. Feel free to give us a call or contact us online today with any questions you might have.