Superior quality, steadfast engineering and customer satisfaction have been at the heart of Subaru's consistent and advanced design for more than 60 years. Today, each new Subaru model provides unrivaled technological innovation, flexible handling capabilities and sturdy manufacturing for drivers throughout the world - including those in Freehold, Farmingdale and Manalapan.
What started out as an affordable niche brand has transformed into a worldwide corporation recognized for its ingenuity, adept handling and intelligence in design.  Though it took decades for it to become the world-class brand it is today, Subaru continues to grow, cultivate and move the automotive world forward.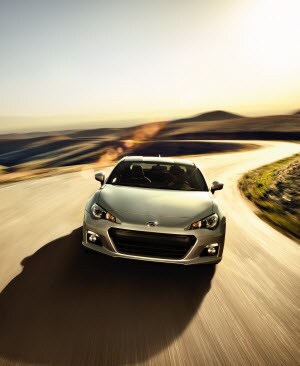 We're proud to be part of Subaru's rich heritage, colorful culture and ever-evolving narrative. To learn about the story behind each Subaru, we've provided a brief account describing our brand's multi-faceted history.
The First of Its Kind
When translated, the Japanese word "Subaru" means "unite," and refers to the bright, luminous six star cluster nestled within the night sky's Taurus constellation. The cluster is depicted in their logo and alludes to the six companies united under Subaru's parent conglomerate, Fuji Heavy Industries.
FHI started out as The Aircraft Research Laboratory in 1915 and eventually became a major producer of Japanese air planes during World War II. Fuji Heavy opened its automotive division after the war ended, and produced its first model, the Subaru 1500, in 1954. Only twenty models were manufactured - six of which were given to taxi companies for private testing.
A second prototype, the Subaru 360, followed suit in 1958, and would make its debut in the United States one decade later.
Coming to America
When the Subaru 360 made its way overseas in 1968, the United States was in the midst of political, social and economic upheaval. Gas cost 34 cents and a movie ticket was just $1.50. Apollo 8 orbited the moon, where Neil Armstrong would walk the following year. The Vietnam War, the Space Race and the Civil Rights Movement were all in full swing, while the Beatles, Bob Dylan and the Rolling Stones provided the counter culture's FM radio soundtrack.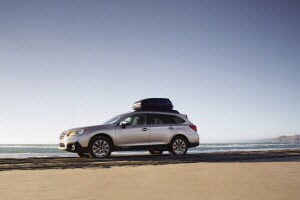 Subaru migrated to the United States at a time where society was tearing at the seams, but that wasn't the only problem facing the fledgling brand. Weighing just 900 pounds, the 360 was just under ten feet long and had been deemed "the most unsafe car in America" by Consumer Reports.
Besides the occasional sale to cash-strapped, tie-dye hippies, the "cheap and ugly" 360 was a complete bust. After all, how could the 360's light design compete with the likes of other models out on the road?
The outlook was so dismal that one dealership reportedly offered to sell six cars for $2,000. It was clear that Subaru would have to step up its game if it wanted to survive in America's competitive automotive market.
Making a Comeback
Since its initial flop in the United States, Subaru has made a complete 180 in its design and reputation. A second, more sure-footed subcompact - the Subaru 1000cc - was introduced in 1970, which provided an affordable and reliable ride for consumers throughout the country.
Subaru added four-wheel drive to its lineup five years later, and would continue to expand its inventory over the next two decades. Subaru dropped all of its front-wheel drive vehicles in 1997, when it decided to specialize in all-wheel drive crossovers and sedans - at least until the BRZ was introduced in 2011. With its all-wheel drivetrain, Subaru became a popular brand in communities prone to inclement, snowy weather for their superb handling and reasonable prices. Now Subarus are popular throughout the entire country for their innovative features.
Test Drive a Subaru Today
Subaru has come a long way since the 1500 was first manufactured. No matter what kind of car you are looking for, drivers in Freehold, Farmingdale, and Manalapan can count on Subaru's reliable and sturdy design. We invite you to schedule to test drive a Subaru of your choice today!