The Subaru Legacy is one of the best midsize sedans on the road in Marlboro, Englishtown and Manalapan, providing superior performance and a variety of irresistible features. If you've been thinking about upgrading to the Legacy, then the most important decision you can make is how to pay for your vehicle, and for many consumers, this means getting a lease.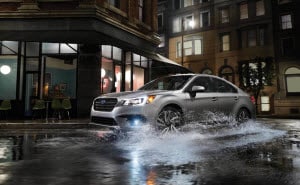 If you've never leased a vehicle before, then you may not know about the many benefits of choosing this car buying method. Here are a few of the main benefits of a Subaru Legacy lease that you should consider when you want to drive this incredible midsize sedan. Contact us for more information on lease deals.
Monthly Payments
If you're like many car consumers, then one of your main goals in purchasing a new car is saving as much money as possible. For cost-savvy consumers interested in driving a Subaru Legacy, there's almost no better decision than leasing.
When you lease a car, you don't pay for its entire value the way that you would when purchasing. This means that your monthly lease payments can be as much as 60 percent lower than they would if you were buying the car outright. Additionally, leasing a car requires no down payment, which can lower your costs even further. If you want to save money, a Subaru Legacy lease is a great decision.
Better Features
When you're interested in driving a new car, you want to be sure that you're getting the features that are right for you and your family. However, when you purchase a vehicle, you may have to sacrifice some of your most desired features because they would simply make your new car too expensive.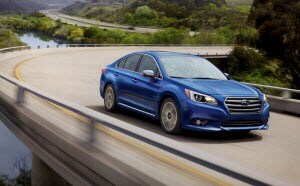 If you lease a car, on the other hand, you can get all the advanced features that you need and deserve. While adding more features to your leased vehicle will certainly increase your monthly payment, it will still be less expensive than when purchasing a vehicle. Leasing means being able to drive a high-end car loaded with great features.
Peace of Mind
There's almost nothing more stressful than having a problem with your vehicle, especially if it requires an expensive repair. One of the main benefits of a Subaru legacy lease is that the length of your lease will likely match your vehicle's manufacturer warranty, meaning that any repair you might need for your Legacy should be covered. You may also have access to free routine maintenance so that your leased vehicle stays on the road.
In addition, many leased vehicles include gap insurance policies, which should cover you completely in the unlikely event you're involved in an accident that totals your vehicle. Having total peace of mind is a great reason to lease the Subaru Legacy.
Get a Subaru Legacy Lease
As you can now see, there are a variety of benefits you can receive by leasing a vehicle instead of purchasing. If you're interested in a Subaru Legacy lease, then you need to visit a dependable dealership like Freehold Subaru.
Freehold Subaru is proud to work with customers from Manalapan, Englishtown and Marlboro, and we are excited to work with you. Whether you're interested in leasing the Legacy or one of our other fine models, we can help you find your perfect vehicle.