It's always fun to embrace your artistic side. Creating something out of nothing can be rewarding, and whether it's a piece of paper or an entire canvas, the experience can be inspiring. If you're trying to find somewhere to sharpen your skills or simply get the basics, then you're in luck since there's some great studios out there that can help you. Here's out list of the best of the arts near Manalapan, NJ.
Around the Corner Art Center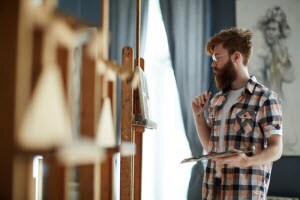 290 Mounts Corner Drive, Freehold, NJ Facebook Instagram
If you're looking for some art supplies or you're seeking out a place that has classes, Around the Corner Art Center is a great choice. Whether you're the artist of the family, or your little one has surpassed finger painting and has moved on to more detailed sketches, this place can help either of you. They run classes for kids, teens, and adults, so your whole family could find a class to take.
Around the Corner holds several open studio classes, where you can learn about painting, drawing, and water colors. You may even want to attend one of their Canvas & Cocktails events that occur every weekend. It's BYOB, but they provide the cheese, crackers, and the art supplies. Start sharpening your artistic skills Around the Corner!
Painting with a Twist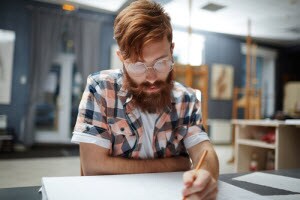 1087 Washington Boulevard, Robbinsville, NJ Facebook
Painting with a Twist in Robbinsville is the perfect location for budding artists who also love wine. This studio provides you with the opportunity to learn more about the craft while socializing with like-minded individuals, all while enjoying a glass of savory red, a crisp white, or even a fruity blush. They offer numerous classes to accommodate the differing skill levels. All you have to bring is yourself and your favorite wine. This studio is a great location for friendly get-togethers and bachelorette parties. They even offer family-friendly classes!
Pinot's Palette
100 US 9 North, Galleria of Manalapan, Manalapan, NJ Facebook Instagram
Mixing wine and art can be a winning combination, but if you don't want to stray too far from Manalapan, you can always enjoy yourself at Pinot's Palette. Whether you're looking to brush up your skills or simply have a great time with your friends, the staff a Pinot's Palette are friendly and accommodating. All you have to do is bring the wine, and they'll supply you with the rest, including paint, brushes, aprons, and your canvas. Attend one of the public classes to get to know your local Manalapan artists, or schedule a private party with you and your friends. Pinot's Palette even holds special events, so be sure to check the schedule to see if there's something coming up that you want to check out!
Whether you're looking for a hobby or you're trying to hone your skills in the craft of art, any of these locations can help you while adding a dash of fun and relaxation. They're certainly the best in the arts in the Manalapan area.