This fun event is a fundraiser for Joan's Reach, an organization that provides support for a difficult prenatal diagnosis. If you've got a fantastic family chili recipe that you want to show off, this is your chance to shine! The event will take place on Saturday, October 14th, 2017 from 2:00 p.m. to 6:00 p.m. at Veterans Foreign Wars at 50 Waterworks Road in Freehold.
About Joan's Reach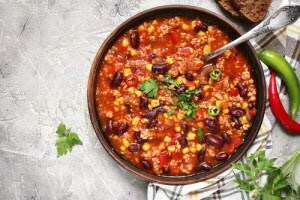 Joan's Reach is a nonprofit that works to provide information and support for families who choose to continue a pregnancy with a life-limiting diagnosis, with the knowledge that their child will not live long past birth. The organization provides advocacy, support, and referrals to professionals who can assist with birth planning and bereavement support, helping to make this devastating time as manageable as possible. Your attendance at the Chili Cook Off this year can help make a difference!
The 6th Annual Chili Cook Off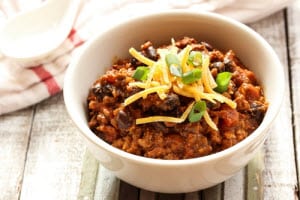 Come out and bring along your very best chili, barbeque, cornbread, salad, side dish, or dessert to create a delicious feast for all to enjoy at the 6th Annual Chili Cook Off! When you bring food to the event, you'll get $10 off toward the purchase of a Joan's Reach T-shirt, gift basket, or other merchandise to show your support for their important work! The suggested donation for entry into the event is $30 for adults and $5 for kids, or $60 for a family. Tickets get you food, drinks, and a souvenir mug.
Bring Your Best Chili!
Prizes will be awarded for the 1st, 2nd, and 3rd place chilis, as well as for the "Most Original" and "Best Non-Chili" submissions to the potluck! Register online to enter your chili submission into the competition, or to sponsor the event. We can't wait to see you and support the fantastic work of Joan's Reach together at the Chili Cook Off!