On Sunday, October 22nd, head to the Manalapan Recreation Center to take place in the 4th Annual Color Run 5K! Registration begins at 11:30 am and the race begins at 12:15 pm. Even if you don't want to participate, come out to support the Friendship Circle and cheer on our racers!
About Friendship Circle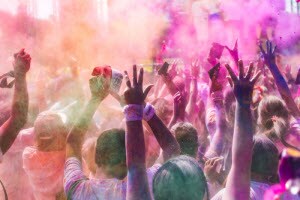 The Ari Kraut Friendship Circle is a non-profit organization that serves children with special needs and their families throughout central New Jersey. The organization provides a variety of educational, social, and recreational programs to assist these individuals. Friendship Circle relies upon a dedicated core group of more than 100 teenage volunteers who give their time, talent, and dedication to assist with programs and support.
Programs offered by Friendship Circle include home visits, winter and summer day camps, life-skills building, sibling support, and more, to assist families facing the challenges of raising a child with special needs of any kind. The organization strives to create a more inclusive community, spreading acceptance, understanding, and love for our neighbors with special needs, helping them to live full lives.
The Color Run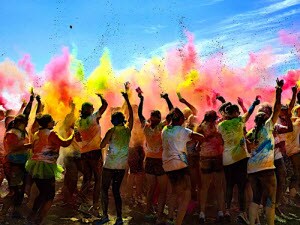 The Color Run is a 5K run in support of the Friendship Circle organization. Runners will receive a t-shirt at registration, and will embark upon a race where they will be sprayed from head to toe with an array of colors! This will create a colorful canvas of support for Friendship Circle, celebrating our dedication to supporting, loving, and empathizing with our friends with special needs.
The run is dedicated to raising support and awareness for the organization and for the individuals in our community with special needs, who need our understanding and compassion. All registration proceeds will go to the Friendship Circle organization to assist in providing continuing programming and assistance to the community.