If you're planning a wedding, or another fun event in the near future, getting the right photographer is crucial in helping you create everlasting memories. But, given the number of professional photographers in the area, getting the right one can be a tricky endeavor. So to help you, we've done the research and sifted through to find the best photographers near Freehold, NJ.
Kay English Photography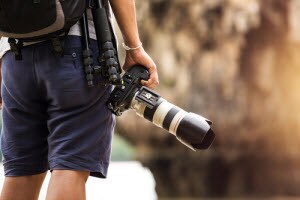 When it comes to your wedding, there are a lot of factors to consider, like the cake, the centerpieces, and of course, the dress. But getting a photographer who can capture the beautiful moments and the magic of the day is crucial.
Kay English is one of the most well-reviewed photographers on weddingwire.com, with a 5 out of 5 star rating. She's dedicated to realizing your dream wedding so you can have beautiful photos to remind you of the special day. She also specializes in family shoots, maternity pictures, and even venue photos, so if you're in need of a dedicated and well-rounded photographer, you can always give Kay English a call.
The Studio Photographers
The Studio Photographers is a family-owned photography studio that originally began in 1974 by Frank Salomone, who turned his love of photography from a hobby to a career. The team at The Studio Photographers specializes in weddings, engagements, and even portraits.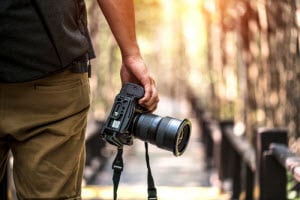 They've shot weddings locally in Freehold, as well as overseas in Italy, Mexico, and Bermuda. So, if you're planning a destination wedding, you can relax knowing that the team will work with you no matter where you want to get married. The photographers specialize in a documentary-style shoot that'll perfectly capture your special event and the unique moments throughout the day.
Follow The Studio Photographers on Facebook to learn more.
Vanessa Joy Photography
Vanessa Joy took her love of photography and marriage and perfectly melded the two together. She absolutely adores her job working with couples and planning the special moments and shots. She's very detail-oriented and is always available for questions and concerns prior to and after your wedding. She mixes photojournalism and guided posing to provide a great mix for your photo album or specially orchestrated shots and candid moments to help you immortalize your special day.
Vanessa isn't opposed to traveling for your wedding. No matter where your wedding is, she'll be there to take elegant shots of the event and the guests. Her work has been featured in Destination Weddings, The Knot New Jersey, Destination I Do, and even Contemporary Bride.
Follow Vanessa Joy on Facebook to check out the latest additions to her portfolio.
Planning every last detail of your wedding can be stressful. But having a list of the best photographers in the Freehold, NJ, area can ease some of the stress because your work is almost done for you. All you have to do now is pick which photographer is more your style. That way, you can have photos taken by professionals that you'll have to remember forever.