Breakfast is said to be the most important meal of the day. While that's certainly true, it's also the meal that we all skip or rush through during the week. Instead of eating a quick breakfast bar, or a small bowl of cereal, why not enjoy yourself with a delicious and savory breakfast? You don't have to get your hands dirty when there are plenty of great breakfast spots in the Freehold area that you can enjoy. These restaurants serve up some of the best savory breakfasts in the Freehold, New Jersey, area.
The Bagel Nook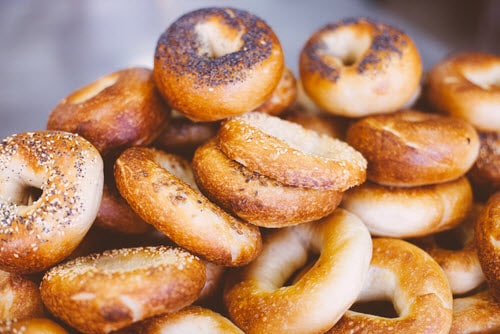 51 Village Center Drive, Freehold, NJ
If you're looking for a quick and easy breakfast without skimping on the flavor, you may want to check out the Bagel Nook in Freehold. This eatery specializes in homemade baked goods that are perfect for your breakfast. The restaurant offers a variety of different bagels and spreads, but they also have an extensive breakfast menu. You can choose anything from omelets, pancakes, French toast, and even breakfast sandwiches. You can even sample some fresh baked muffins, tarts, cookies, and banana bread.
Crepes Celestes
3710 Route 9, Freehold, NJ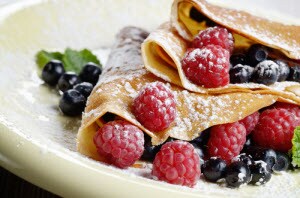 If you wake up with a hankering for French food, you don't have to book a flight just to satisfy your cravings. Actually, just head to Crepes Celestes in Freehold. This eatery specializes in crepes, and there's a variety of different flavors for you to choose from. The Sweet section features flavors like Nutella Heaven, Dulce de Leche, Peanut Butter, or the White Crepe with white chocolate and strawberries. The Savory Crepes include a wide variety like Smoked Turkey, Pesto Chicken, Ham and Cheese, and the Tuna Melt. You can even finish your meal off with some Macarons or Madeleines to complete the experience.
Turning Point
55 Route 9 South, Manalapan, NJ
When you're looking for the full-service experience with your breakfast, you may want to head to Turning Point in Manalapan. Starting off with your breakfast, you can choose coffee, hot or cold, or one of the numerous tea options that they have. When it comes to choosing your breakfast, you may have some trouble because there are a lot of tasty options, and choosing just one may seem like an impossible feat.
You have your choices of pancakes, waffles, and French toast—all complete with unique flavors and twists that could be difficult to turn down. There are different breakfast skillets and benedicts as well as numerous omelets like the Basic, or the NY Deli, which features chopped pastrami, caramelized onions, fresh baby spinach, and melted domestic Swiss cheese. Turning Point also offers healthy options like a Garden Frittata and the Bruschetta White Omelette.
Now that you've seen our list of the best savory breakfasts near Freehold, you're going to have to visit them all and figure out which one is your go-to location for your favorite breakfast dish. Happy hunting!