Father's Day is approaching, and it's time to buckle down and figure out what you're going to get for your old man. Of course, you could get him a "#1 Dad" t-shirt, a mug, or even grilling accessories. However, those gifts are trite, cliché, and boring. Instead, get something or do something that your dad will actually love and appreciate.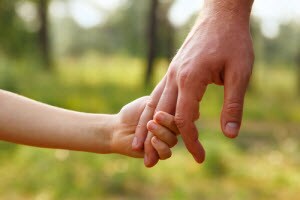 To help you, we've did some digging and found a few fun ideas for different types of dads. Luckily, these places are near the Freehold area, so you won't have to travel far to show dad a great time. Here's our list of unique Father's Day ideas near Freehold, NJ.
A Challenge for the Adventurous Father
If your dad is a bit active and loves challenges and brain teasers, you may want to consider taking him to the Amazing Escape Room. Escape rooms have become increasingly popular due to the fun, interactive challenge that requires determination, moxie, and cooperation. If your dad has always pushed you to challenge yourself, now's your chance to push back.
You and your dad can partake in different challenges and adventures with the different rooms that are available at the Amazing Escape Room. There's The Wizard room, The Apartment, The Jungle, Magician's Training, Wild West, and Time Paradox. By booking a room, you'll definitely give your father a unique and memorable gift.
The Outdoorsy Dad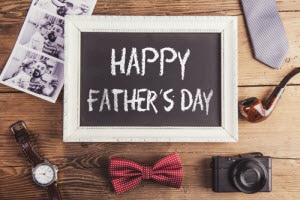 Is your dad the type of guy who loves spending his time outdoors taking on projects, mowing the lawn, or just simply enjoying the serenity outside? Why not use this as your Father's Day gift by taking him to Turkey Swamp Park? Make a day of it hiking throughout the 2,266-acre wooded park, or rent a campground for the weekend. The park has plenty to do with fishing, boat rentals, athletic fields, and even an archery range. Spend Father's Day outside at Turkey Swamp Park to enjoy the sights, sounds, and smells of the outdoors.
The Father Who Enjoys the Finer Things
If your father is a man of fine tastes, why not use that to give him a wonderful Father's Day? You could get him a bottle of wine or a box of nice cigars, or you could take him out for a delicious meal at Lemon Mediterranean Restaurant in Freehold. It's your chance to give your dad a tour of the Mediterranean without the hassle of booking the trip or the costly expenses of the airfare. While you're at Lemon Mediterranean Restaurant, sample some great starters before working your way toward the alluring entrées. Take Father's Day one step further by signing him up for cooking classes with Chef Ash, so he can learn some new styles and tricks to bring to the kitchen at home.
Was this list helpful in giving you some ideas for a unique Father's Day that your dad will enjoy? We hope it'll help you show your dad a great time on this special day.