We all want to contribute to charitable organizations, but it seems there are so many obstacles and excuses that hold us back. "There's a concert this weekend I'd really like to see." "Where is my money actually going?" "I'd rather spend my money on my own pets." We're offering a simple solution to your objections with the All Fur Love Valentine's Dinner & Gift Auction. When you donate your money, you get the chance to see the good your money is paying for, and you get to participate in a fun event to boot!
What is All Fur Love?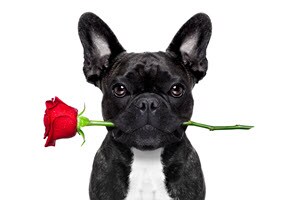 All Fur Love is a nonprofit animal rescue organization that relies solely on volunteers and donations to continue their efforts. They are a no-kill facility, and their main goal is to help cats in need through rescuing, providing veterinary care, and adopting. Their efforts also include providing low cost spay and neuter programs and trap, neuter, return (TNR) programs to the community.
Take a look at their website if you're interested in adopting a new feline friend. All Fur Love includes pictures and descriptions of their cats that are available for adoption. Even if you can't take on a new pet at the moment, you can still make the difference in another pet's life by making a donation or volunteering you time.
The When, Where, and What
The All Fur Love Valentine's Dinner & Gift Auction is on Thursday, February 9, 2017, from 6:00 PM to 10:00 PM. The event will be held at the DoubleTree by Hilton Hotel in Tinton Falls at 700 Hope Road, Eatontown, NJ 07724.
This is the sixth year that All Fur Love is running the benefit to celebrate their success stories and to raise money for their current and future rescues. The event includes a buffet-style dinner, gift auction, cash bar, and music.
How Much Does It Cost to Attend?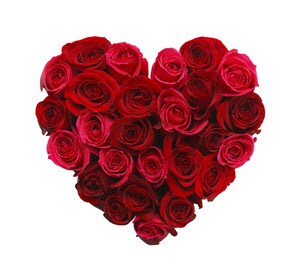 A $50 donation gets you a ticket to the benefit and includes your dinner and access to the bar, auction, and the fun. Since All Fur Love began in 2012, they've adopted out almost 400 cats and saved the lives of over 600 animals through TNR programs. Your donation ensures that they can continue their good work caring for these creatures and providing them with the lives they deserve.
All Fur Love Valentine's Dinner & Gift Auction Tickets
You can purchase your ticket at the door if you're paying in cash, or you can pay online with a credit card or PayPal here. You'll also find instructions if you prefer to pay with a check.
We hope you can find the time to help save the lives of these precious kitties. While you're at it, check out your local Freehold Subaru if you're in the market for a new vehicle. We proudly provide the Freehold, NJ, region with quality new and used vehicles. Peruse our inventory, and contact us when you're ready to schedule a test drive.