Most cultures and regions around the world can easily be identified by their unique, flavorful cuisine and cooking styles. If you've always wanted to travel the world and explore the various different flavors, you don't even have to leave the Jersey Shore to do so. The Jersey Shore Chefs Association is putting on its annual fundraiser, Winterfest 2017. The theme for this year's event is Food From Around the World, so you can sample some delicious meals and treats from all across the globe in one sitting!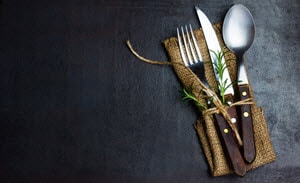 What to Expect at Winterfest 2017
Winterfest 2017 will be held at the Crystal Point Yacht Club in Point Pleasant Beach, NJ on Sunday, March 12th from 3:30 p.m. to 7:00 p.m. This event will feature a variety of local chefs who will compete in an assortment of categories as well as operate several chef stations throughout the festival where you can sample some delicious foods from other cultures. These culinary professionals include local executive chefs, pastry chefs, and caterers.
This festival will feature a variety of different world cuisines, including vegetarian style dishes and even some tasty desserts. This festival will also feature a silent auction where you and other guests can quietly bid on exciting prizes, like gift certificates to restaurants in the area, as well as sports memorabilia and even golf outings. You can also bid to have a professional chef come to your home and prepare a delicious meal. The proceeds from the event and the auction will benefit the Foodbank of Monmouth and Ocean Counties and the Victor J. Houston Scholarship Fund. You can take advantage of the expertly crafted dishes while entering a chance to win some fun prizes that go to a great cause.
The Jersey Shore Chefs Association
The Jersey Shore Chefs Association was founded in 1991 as a chapter of the American Culinary Federation to come together and exchange ideas, identify problems, and discover solutions. The association was created to help budding professionals in the culinary industry network to find their career path. It also aims to assist them by learning more through culinary education opportunities. The Victor J. Houston Scholarship Fund was created to help junior members with the expenses of their path towards culinary education.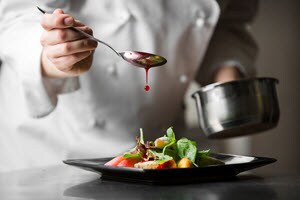 While this organizations aims to help young professionals in the industry, they strive to help their community through a variety of events like Winterfest 2017. Their goal is to help bring an end to childhood hunger in both Monmouth and Ocean County. Through their charitable events that they've hosted over the years, they've helped raise money the cause of helping to end hunger for local children.
If you've always wants to sample some interesting and exotic flavors, but don't feel like booking any flights, then Winterfest 2017 sounds like the perfect event for you. Not only do you get to sample some professionally made dishes featuring a variety of different cooking styles, but you can bid on some great prizes that go to great causes. Order your tickets today so you can enjoy Winterfest 2017.