Are you looking for ways to brighten up your lawn and make it up in the neighborhood? There are plenty of things that you can do that involve more than just cutting the grass and trimming the hedges, but why not let the professionals do it? There are plenty of landscaping companies in the area that can help you out, but if you're looking for the best, we're here to help you. We did some digging and came up with a list of the best landscaping services near Freehold to help you make your dream yard become a reality.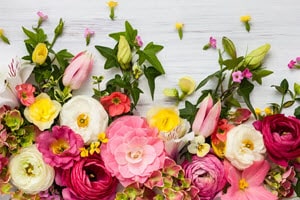 BK Outdoor Services
If you want someone with a great deal of experience, you may want to give BK Outdoor Services a call. The founder, Bruce, got his start when he was young and started offering his lawn cutting services to his neighbors. This began to grow from a quick way to make some extra cash to a thriving business, and in 2004, Bruce started BK Outdoor Services. Today, they're known as one of the premier outdoor landscaping services in the Freehold area.
BK Outdoor Services specializes in a variety of projects. They use computer-imaging to show you what your project can look like when they're completed. Whether you're looking for a new deck or patio, landscape lighting, fences or even the lawn cut, you can always rely on BK Outdoor Services.
Champion Landscape Design & Construction
Champion Landscape Design & Construction has been serving yards all across the Freehold area since 1989. They have plenty of services that cover hardscaping as well as landscaping. If you're considering a new walkway, a patio, or even a driveway, Champion is there for you. If you're looking to brighten up your walkways, their experts will determine the best foliage to encapsulate what you're going for with your ideal design. You can even request a free estimate. Simply let them know what you're looking to do, and they'll come back with a total cost of what the job will entail.
Enriquez Tree Service & Landscaping
Whether you live in a newly-developed neighborhood, or one that's been around for generations, you'll want to keep the natural appeal in good standing. If you're looking for the right experts to add some trees, shrubs and bushes to your property, Enriquez Tree Service & Landscaping can certainly help.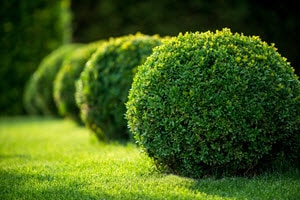 They're certified arborists who have an extensive knowledge to help you pick the right plants and trees for your yard. For 16 years, they've perfected their skills as maintaining trees and ensuring that they're the right pick for your property. Contact Enriquez Tree Service & Landscaping today to get started on bringing your ideal year aesthetics to the forefront.
Is it time to give your yard a fresh look? Or are you having trouble maintaining it? Contact any of these landscaping services that are based out of the Freehold area to help you with all your lawn and landscaping needs to make your yard stand out in the neighborhood.