Almost every person with a 9-5 job waits patiently for summer to arrive so they can plan their vacation and get away for a few days to relax, unwind, and, more importantly, recharge. However, have you noticed that booking a vacation, packing your car, and heading to your destination can feel like work? Why not use your time off wisely and stay local? There's plenty to do around town, so we're here to give you a guide to your staycation in Freehold, NJ.
Enjoy Some Rest & Relaxation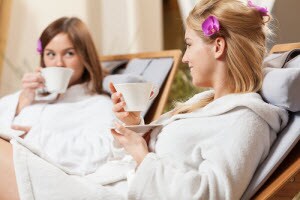 The whole point of taking off from work is to relax and enjoy yourself. You can easily unwind at Bear & Birch Russian Banya and Spa. You can take the day to rest and receive the royal treatment. Start off in a steam room that will help you detox. Banya is a therapeutic experience that helps you open up your pores, improve your circulation, and, of course, feel refreshed. You can even top it off with a deep tissue massage, hand and foot reflexology, aromatherapy, or a jacuzzi session. This Russian spa is BYOB, so you can bring your own drinks to help you enjoy the setting and the therapy a little bit more.
Bear & Birch Russian Banya & Spa 6 Paragon Way, Freehold, NJ Facebook
Brew Your Own Beer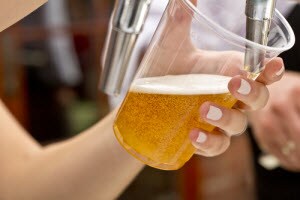 Why not use your staycation to learn a new skill, especially an important one like brewing your own beer? Brewer's Apprentice, Inc. is your destination to pick up the necessary skills to become a homebrew master. Seasoned professionals will guide you every step of the way from choosing one flavor from more than 200 different recipes to brew, all the way to bottling. Brewing your own beer with The Brewer's Apprentice requires two visits; the first revolves the actual brewing, while the second is two to three weeks later so you can begin the bottling process. Learn the necessary skills and make home brewing your new hobby!
The Brewer's Apprentice, Inc. 865 Route 33, Suite 4, Freehold, NJ
Catch Some Air
One of the most important things to do on your staycation is to have fun. There are plenty of activities to do around Freehold, but if you're looking for something more memorable, check out Get Air Trampoline Park. It's your chance to let loose and have fun while jumping around. There are vertical trampolines, dodgeball areas, basketball courts, and individual trampolines. There's even a ninja course where you can test out your skills to see if you'd be a great contestant on American Ninja Warrior. Whether you're looking for a workout, a way to let loose, or simply a fun time, Get Air Trampoline Park offers something for everybody.
Get Air Trampoline Park 200 Daniels Way, Suite 120, Freehold, NJ Facebook Instagram
Are you planning your next staycation in Freehold, NJ? Try any of these places that will help you relax, unwind, and enjoy yourself before you go back to work.