Finding the right outfit or dress can be a grueling experience. Going from department store to dress shops and coming up empty handed simply adds more pressure to find the right dress. But have you considered heading to a local boutique to find a high quality outfit or dress? Whether you're getting a dress for prom, a wedding, or you're simply looking for a fun and elegant summer outfit, you'd be surprised at the vast selection you can find at your local boutiques. To get started, here are the best local boutiques near Freehold.
Diane & Company
780 US 9 South, Howell, NJ
Diane & Company has been a name in women's fashion for more than 46 years, helping women all across the Freehold area feel and look like queens. No matter the occasion, Diane & Company will find you the right dress or gown that's perfect in its appearance and even fit. They've even dressed pageant winners with their classy and alluring selection of designer dresses.
If you're looking for the right dress to wear, Diane & Company can help you not only find you a great dress, but one that will leave a lasting impression. Whether it's a prom, wedding, or a black tie event, let Diane & Company find you the right dress. At Diane & Company, they realize the frustration of trying to find a dress in a sea of racks. The excellent sales consultants are expertly trained to find each women the perfect dress for any occasion. Keep up to date on their upcoming designs and deals by following Diane & Company on Facebook.
Azaria Bridal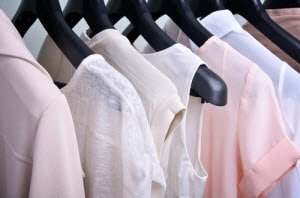 3710 Route 9 South M202, Freehold, NJ
Azaria Bridal, located in the Freehold Raceway Mall, is a hidden gem when it comes to finding the right dress. The team behind Azaria Bridal has more than 20 years of fashion and boutique sales under their belt. This location has more than 2,000 dress styles to choose from, along with new dress styles coming in every week.
Not only do they carry top designers and brands, but they also have their own high-end designers they work with to provide you with numerous options when it comes to choosing the right dress for the occasion. Whether it's a wedding, a sweet 16, or even a romantic dinner, you're sure to find something that will make your evening magical. Follow Azaria Bridal on Facebook for updates about their fashionable inventory.
Castle Couture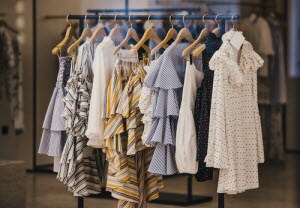 255 US Highway 9, Manalapan, NJ
If you're scouring the Freehold area for high-end designers and brands, you may want to check out Castle Couture. This boutique is the perfect destination for prom dresses, evening gowns, and bridesmaid and wedding dresses. Castle Couture carries a wide variety of different designers and brands to choose from. Their dedicated staff will guide you every step of the way to find you the right dress that's a perfect fit for you and your special evening. Keep up on their new arrivals by following them Castle Couture on Facebook.


The next time you need to find a dress that speaks volumes, or you're choosing your wedding dress, each one of these Freehold-area boutiques is there to help you.