The Carlee Wines 5-Mile Run/Walk at Manalapan High School first started in 2007 as a way to honor Carlee Wines, and to generate donations to the Carlee Wines Memorial Foundation that are used to pay for college scholarships of local students. If you wish to participate in the event, there's a few important things you should know. This is your guide to the 10th Annual Carlee Wines Run/Walk at Manalapan High School.
About Carlee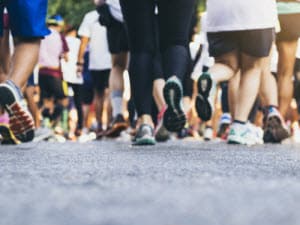 Carlee Wines was born on November 5th, 1987, and was raised in Manalapan, New Jersey. Even as a child, Carlee had a fun energy and a great sense of humor that simply brightened the room and made everyone smile. While attending Manalapan High School, Carlee developed into a dedicated and charismatic student, and participated in numerous after-school activities, including the National Honor Society and the student council. She even founded and captained the lacrosse team. Carlee was so well-liked she was named homecoming queen.
Carlee also organized Operation Sleigh Bells, a volunteer program that involved delivering gifts to sick children during the holidays. She enjoyed running during her free time so much that she trained heavily and completed several races. She later enrolled at the University of Connecticut to major in Kinesiology. Plus, she joined the Kappa Alpha Theta sorority to ensure her involvement and dedication with her university and its activities.
Sadly, Carlee Wines passed away on January 22nd, 2007, but her memory lives on through her family and her foundation.
The Carlee Wines 5 Mile Run/Walk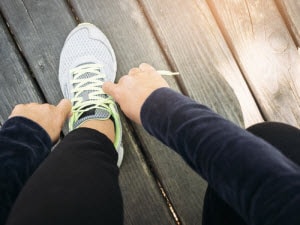 The Carlee Wines 5 Mile Run/Walk at Manalapan High School will be held on Sunday, May 7th. The day of the race registration starts at 8:30 a.m. The race officially begins at 9:30 a.m. and it will end at 11:30 a.m. Adult tickets for $20 and kid's tickets for $10 are available until April 24th. Registration on the day of the run is $25.
The entry fee includes a T-shirt, as well as water and fruit. The proceeds from the registered runners will go to the Carlee Wines Memorial Fund. Additional donations to the memorial fund can be made at the race, or on the foundation's website.
The Carlee Wines Memorial Fund
The Carlee Wines Memorial Fund was set up shortly after her passing to honor students who are like her in their academic drive and exemplary achievements. There are 16 scholarships that are awarded annually to students in the area. Since 2007, the Walk/Run has leg to helping the foundation fund more than $250,000 in college scholarships to local students.
Getting Involved
If you want to participate in the 10th Annual Carlee Wines 5-Mile Run/Walk at Manalapan High School, all you have to do is register and pick up your shirt the day of the race. Run for a good cause in honoring Carlee's memory and helping bright students get scholarships.