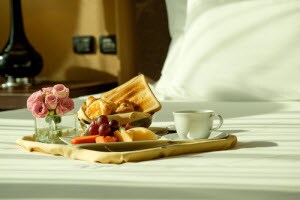 When you're looking to travel to the shore, you'll need a place to stay. You can always get a hotel, but aren't they a little stale and devoid of personality? Why don't you choose a bed and breakfast? Not only will you get to stay in a cozy room, but breakfast will be there waiting for you in the morning. To help people like you in the Freehold, Englishtown and Marlboro area along, here's a list of the best bed and breakfasts near Monmouth County, NJ.
Avon Manor Bed & Breakfast
Avon Manor, located in Avon-By-The-Sea, offers you a little bit of everything. This cozy inn is only a short walk from both the beach and boardwalk, so you'll never run out of activities during your stay. You can also take advantage of the Jacuzzi and fire places. This bed and breakfast offers 10 rooms varying in styles from suites and cottages to traditional rooms. Book your stay at Avon Manor today.
The Carriage House Bed & Breakfast
The Carriage House, located in Ocean Grove, offers you the ideal beach-side setting for your getaway. This charming bed and breakfast features eight rooms with a variety of styles and comfort. If you're looking for a romantic vacation, you should opt for room 1. This room features a queen size bed, a private porch with ocean views and a fireplace. This room even features a desk, so you can get some work done on your vacation if you need to. Enjoy your weekend by booking a room at the Carriage House.
The Inn at the Shore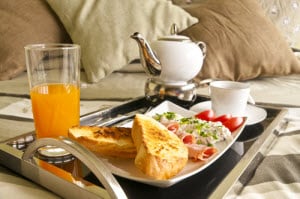 The Inn at the Shore, nestled in the heart of Belmar, offers beautiful views from their grand wraparound porch. This charming Victorian home features 10 rooms that can accommodate family vacations or romantic getaways. The Jessica Corinne room features a classic carved oak double bed. This room overlooks the garden and patio area. The Courtney Rose room is an octagon shaped tower room that features a double bed, a claw foot tub and shower and a fireplace. Make your stay a great one at the Inn at the Shore.
Ocean House
The Ocean House, located in picturesque Spring Lake, offers the classic bed and breakfast aesthetic. Founded in 1878, this Inn offers ocean views from its inviting wraparound porch. This bed and breakfast features nine different rooms that include private baths, complementary toiletries and flat screen TVs. The Ocean House has received the TripAdvisor Certificate of Excellence 5-years in a row. Book your room at the Ocean House today.
White Lilac Inn
The White Lilac Inn, also located in Spring Lake, offers eight rooms. This Victorian shore home was built in 1880 and offers the rich historical beauty that one would expect in such a house. When you stay at the White Lilac, there are many things available to you. This bed and breakfast offers free beach passes, bicycle use, private porches and a double Jacuzzi. Plan your trip with the White Lilac Inn in mind.
All of these bed and breakfasts offer a nice and relaxing getaway. People in the Freehold, Englishtown and Marlboro area should book their rooms soon, so they can enjoy one of the best bed and breakfasts near Monmouth County.