Summer is right around the corner, and there's no better way to stay cool during the hot days than enjoying ice cream. For people in the Freehold, Farmingdale and Manalapan area, we're going to show you the four best places to get ice cream in Monmouth County, NJ.
Hoffman's Ice Cream & Yogurt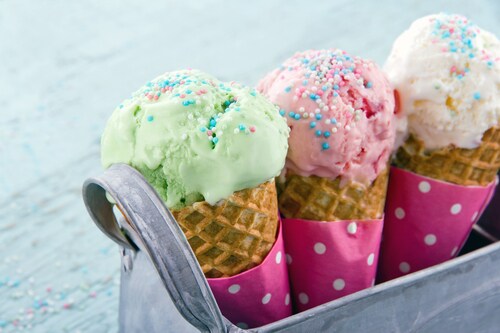 Hoffman's opened in 1955; however, it was one of the first Carvel Ice Cream Stores until 1976 when it was officially renamed as Hoffman's Ice Cream & Yogurt. This ice cream shop offers a variety of flavors that are sure to satisfy your taste buds, including the basics, as well as Cookie Monster, Maple Walnut or Toasted Coconut.
Hoffman's even sells cakes and novelties like chipwiches, Dixie cups or Oreo pies that would be perfect for dessert after your dinner party.

Jersey Freeze
The great thing about Jersey Freeze is that they offer soft serve, hard ice cream, shakes, cakes and more on top of a regular menu that includes burgers, dogs, melts and cheesesteaks. Make Jersey Freeze your one stop shop for dinner and dessert.
Enjoy classics like vanilla, Dutch chocolate and mint chocolate chip, or change it up with salted caramel pretzel, cake batter or Swedish fish Italian ice. Stop in to Jersey Freeze at 120 Manalapan Avenue in Freehold.
Shivers Ice Cream
Isn't it really disappointing when you want ice cream in the winter, but all the ice cream places close for the season? Shivers Ice Cream is open year round, so you can enjoy the savory taste of ice cream no matter what the temperature is.
This ice cream shop is a family owned and operated business that's new to the Monmouth County community, but with 30 years of collective ice cream experience, this shop will definitely make its mark. Enjoy a variety of treats like soft/hard ice cream, frozen yogurt, Italian ice and an extensive toppings bar.
Yo Mon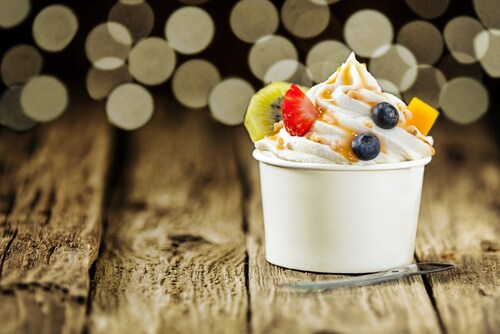 Yo Mon is a frozen yogurt shop that allows you to serve yourself. You don't have to worry about limited servings—you can help yourself. Be a mad scientists with the many flavors and toppings to create your ultimate dessert.
Frozen Yogurt is the healthier dessert alternative, and you can enjoy the basic flavors, or something more unique like cake batter or sea salted caramel for your perfect dessert. Load all the toppings you want, whether it's cookie crumbles, fresh fruit or delicious candy to give you a versatile frozen treat. Yo Mon is located at 331 W. Main Street in Freehold. Stop in and serve yourself.
Stop by any of these ice cream shops for your go-to dessert destination. Try them all and choose your favorite—but don't eat too fast, or you'll get brain freeze! These businesses proudly serve ice cream lovers in the Freehold, Farmingdale and Monroe Township.